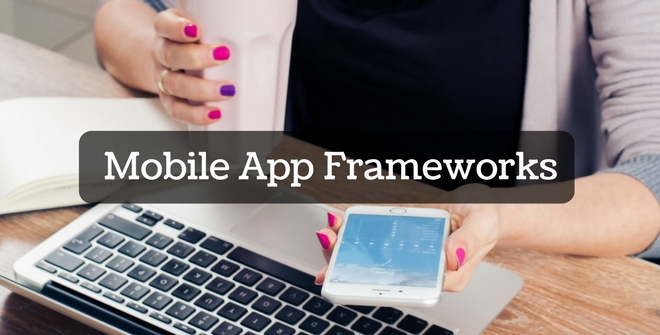 Android and iOS applications development is no longer considered to be native programming. You can start developing apps using your knowledge of HTML, CSS and Javascript. One of the big advantages of using web technologies to develop mobile applications is that they can support many platforms and no need to code it separately. You can write singular code and declare it for both iOS and also Android. Now let us look at some of the popular mobile app frameworks available now.
IONIC
IONIC is easily the most commonly used HTML 5 web framework for developing hybrid mobile apps. It is a powerful front-end framework for developing hybrid apps built using SASS.
Mobile Angular UI
You can develop beautiful looking HTML 5 mobile apps using bootstrap 3 and Angular JS. It is a mobile UI framework similar to jQuery Mobile but no dependencies to jQuery and built using Angular JS directives.
Intel XDK
It is a simple and easy to use app development framework provided by Intel. It provides a simple interface where you can construct apps using drag and drop modules. Their tool is available for free download on Linux, Windows and Mac. It has got many built-in templates which can be used to design and develop apps. It also provides support for many popular UI frameworks like Twitter Bootstrap, jQuery Mobile and Topcoat. At the time of development, you can connect your device and see a live preview of the app at the same time.
Appcelerator Titanium
It is one of the completely open source mobile application framework which provides an easy platform for developing native apps. You can write the code in Javascript and deploy the app across platforms easily. It has a drag and drop app designer with which you can create APP UI in minutes. You can see the live preview of the UI that is being created and provides bi-directional updates between code and design. The same app can be used for various platforms for Android, iOS and Windows. It also comes with Cloud service which can be used as App backend.
Sencha Touch
It is another HTML 5 web framework for developing cross-platform mobile apps. You can use Javascript to create hybrid apps which look similar to native apps. The app can be deployed on platforms like iOS, Android and Blackberry.
Kendo UI
Kendo UI uses jQuery for developing hybrid mobile and web apps. If you are familiar with jQuery then getting started with Kendo UI is really easy. Kendo UI has also support for Angular now. Unlike other frameworks Kendo UI is not free as it depends on many jQuery widgets which are commercially licensed.
PhoneGap
This is a platform to packaging and releasing the app directly. It uses open source Cordova which is an Adobe product. PhoneGap compiles and release the app directly in the cloud which can be used as the backend.
React Native
Unlike other app frameworks, React Native is a web framework to develop native android and iOS apps. It uses javascript and React to design and develop apps.
Platform
Languages
License
Target
IONIC
iOS,Android
HTML, CSS, JS
Free
Hybrid
Mobile Angular UI
iOS,Android
Angular JS,
Bootstrap 3
Free
Hybrid
Appcelerator Titanium
iOS,Android
HTML, CSS, JS, PHP
Free
Native
Kendo UI
iOS,Android
Windows,Blackberry
PHP, Java, Ruby, C#,
HTML, CSS, JS
Commercial
Hybrid
Web
PhoneGap
iOS,Android,Windows,
Blackberry,Watch OS,
Firefox OS
HTML,CSS,JS
Free
Hybrid