Extra Attention
When it comes to Business, Sales is an important factor to run it, but however it also needs some extra care of people and process. We need to figure out what our client is really interested and their main goals in the first few meetings. Human behavior plays an important role in business, as a true sales person, it will make you to do wonders. Not every client will be the same. Some might need some extra attention to win the deal.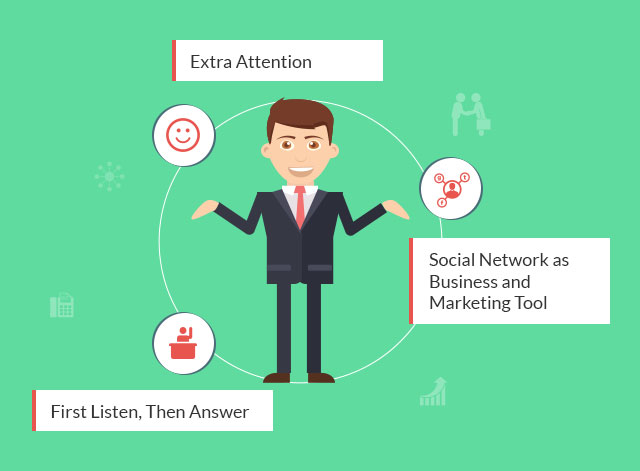 Social Network as Business and Marketing Tool
In the modern era Social Media Networking is a must for all business owners. It helps to interact with our clients more efficiently and effectively. Few of the Social media networking sites like Facebook, Linkedin, Twitter and Instagram are the most important marketing tool in today's business world and has completely taken over the web. Social Media Networking helps in letting the customers know about updates happening in our business, which makes them to familiarize about our company. It helps to create brand visibility among our competitors.
First Listen, Then Speak
As a sales person we all commit this mistake. First, we pitch and try to close the deal. No client wants to buy from you if you just talk and never hear them. One must listen to their client's problems and issues they are facing with the current system. We must interact with the client by shouting questions which would interest them and make to talk more. It is very important that one must first listen, then speak.