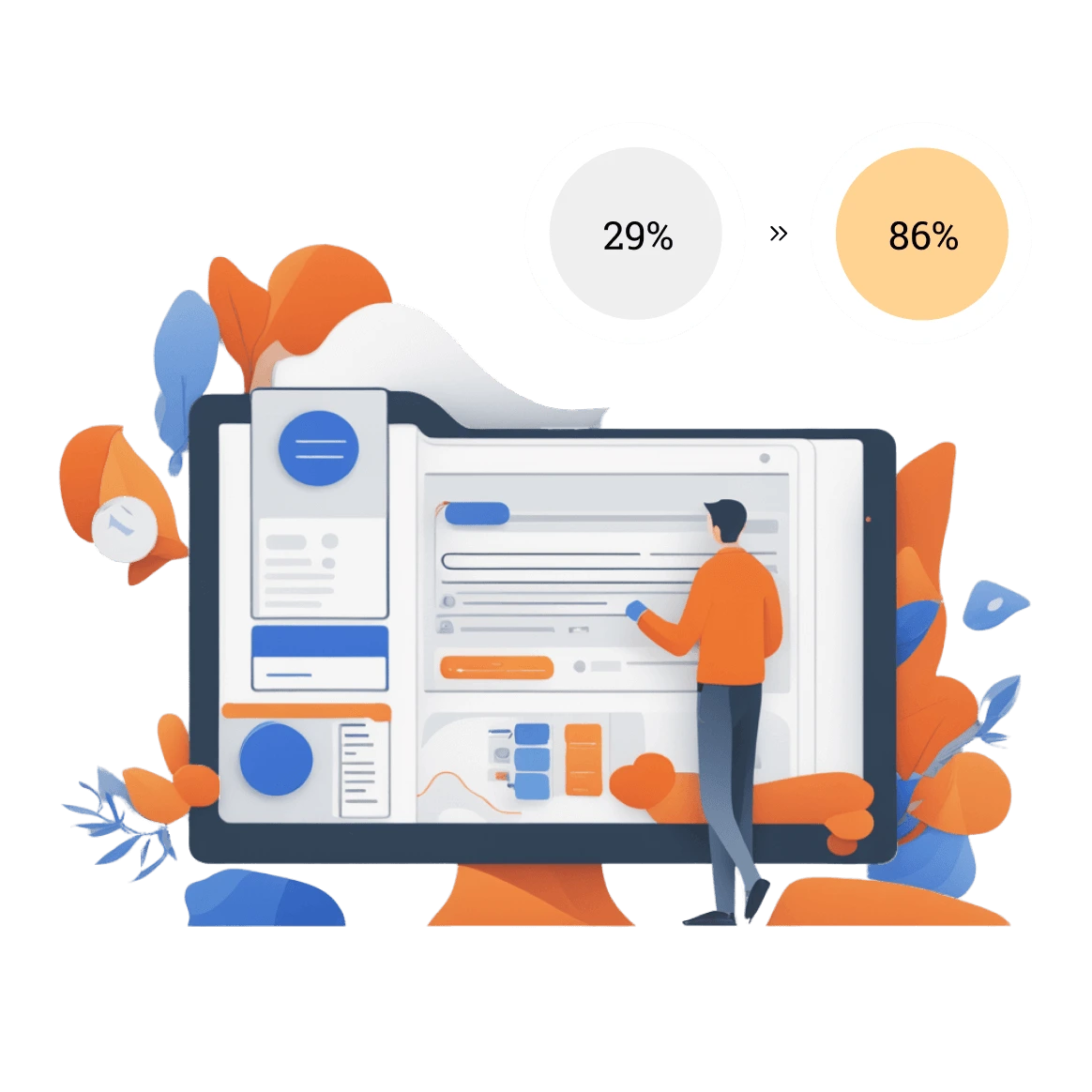 Landing Page Design & Development
A separate landing page for an ad campaign is created to effectively track and monitor the performance of the campaign. Landing pages with exceptional UI/UX design standards convert more visitors into your customers.
Highly targeted landing pages will increase your results, and optimization with A/B testing will help you drive more conversions. When Microsoft Advertising is coupled with exclusive landing pages, you can quickly take care of the two most important elements of a well-performing Microsoft Advertising account.
Higher the conversion rate, higher is your ROI.

Explore new channels for conversion rate optimization.