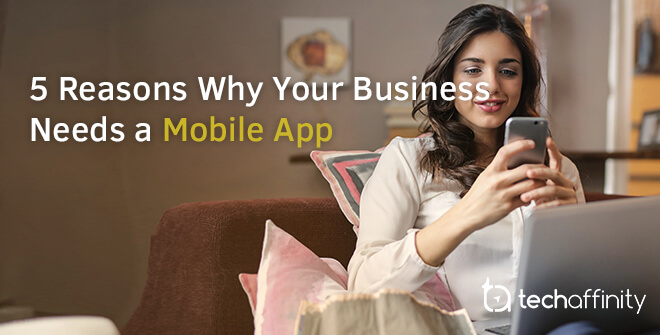 By August 2018, mobile apps have already taken over more than half of internet traffic globally with 52.6% market share. This trend will only continue to grow in the coming years. Mobile apps have become the most key channel to consider for businesses seeking to build a relationship with their audience. A successful mobile app is created to optimize a process and to simplify the process for the user. Here are 5 reasons why you should have a mobile app for business.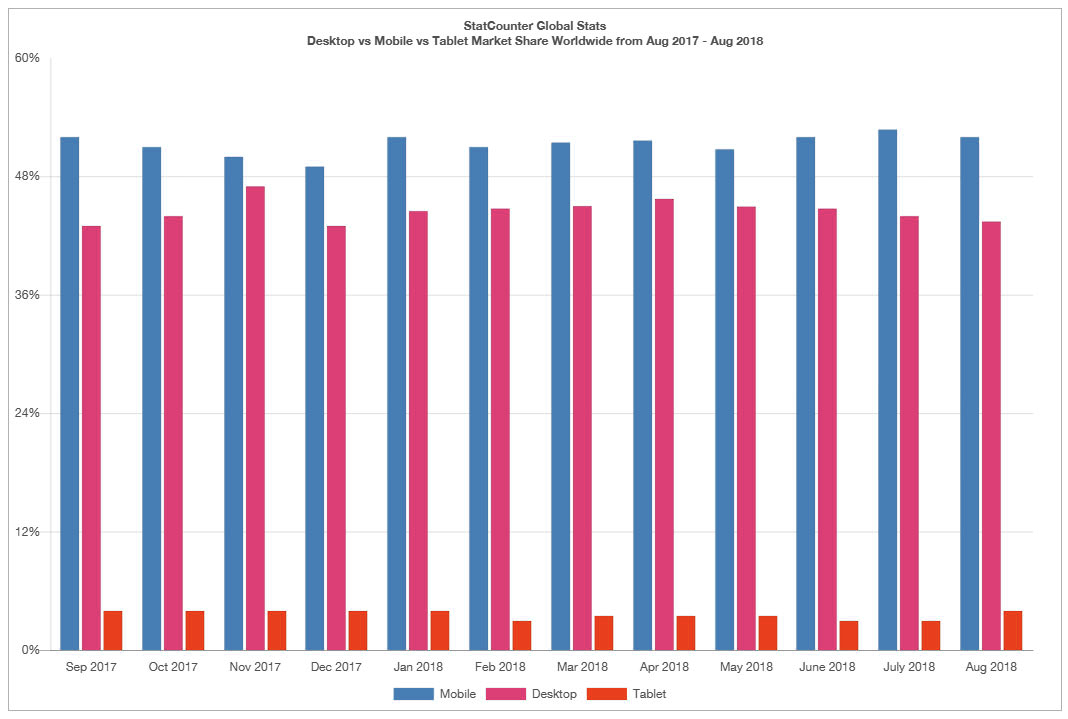 Increase in Revenue and Sales
By 2020, global mobile app revenue is set to reach $188.9 billion. With this massive purchasing power, it is key for businesses to capitalize on their market and bring in benefits. Selling products, Acquiring sponsors or integrating advertisements into mobile apps can help businesses grow their revenue. 62% of consumers use their mobile devices over desktops to purchase online. Your business can boost sales and revenue by implementing an app for your consumer base.
Improve User Engagement
Ease and speed are two main factors for consumers while accessing products and services online. A mobile app is key to provide these benefits and information to the consumer in front of them. Mobile apps can help provide better customer service and opportunities to connect with your consumers.
Better UX
Mobile apps are easier to navigate and much more user-friendly when compared to a desktop website. Increasingly consumers/users prefer interacting with their mobiles on the go.
Steer Ahead of Competition
Corporations are increasingly moving towards mobile apps. Small businesses are already reaping the benefits of mobile applications. By 2018, it is expected that more than 70% of the businesses already have an app or were developing one. Not only a mobile app is a great way to reach your audience, it can also be used as a great marketing tool. Surpass/Stay ahead of your competition by disrupting the market with your own mobile app.
Fresh Audience
A study in 2018, shows that millennials access mobile apps more than 50 times a day, clocking in more than 90 hours a week on mobile apps. Gaining a new generation of customers who are constantly on mobile devices will help businesses in the long run.
Looking to develop a mobile application for business? Get in touch with us at media@techaffinity.com or fill in form for a free price quote.
TechAffinity is an IT services firm founded in 2000, with more than 250+ employees and 250+ clients across the globe. More about TechAffinity.