Back
8 Digital Marketing Trends to Grow your Business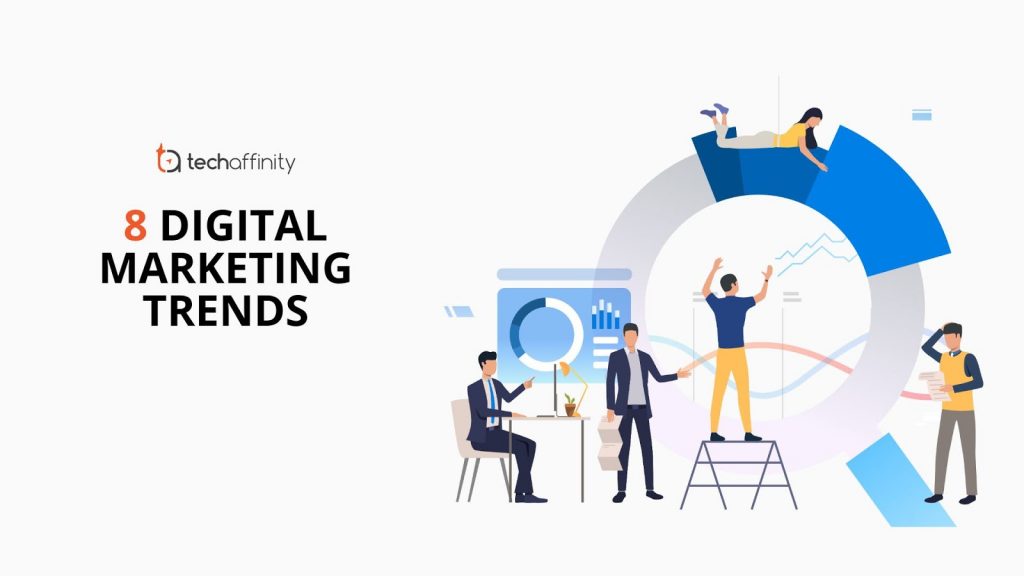 Digital Marketing is essential for a fast-growing business in the digital era. During the past few years, the digital marketing space has benefited from emerging technologies like AI, AR, ML and much more! Digital transformation coupled with internet marketing is where the heart of a smart marketing hack lies. Let's discuss digital marketing tricks that can help you to take your business to the next level in the coming sections.
Digital marketing has made the competitive landscape wider, opening up opportunities for businesses of all sizes. Here I have shortlisted 8 digital marketing trends that will be crucial for your business growth in the next year.
There is no definitive method that will last forever. This is an article that lists of digital marketing trends and it is up to you to pick and modify them according to your needs.
Video Marketing – Becoming visible to your audience!
Compared to any other media, so much more can be conveyed through a single video. With a growing market for such content, video marketing can be an important hack to consider. Companies are actively using product walkthroughs, customer testimonials, and webinars to engage audiences and drive growth. As these videos help audiences, not just watch but also engage with people online, video marketing is becoming essential for building and sustaining an online community.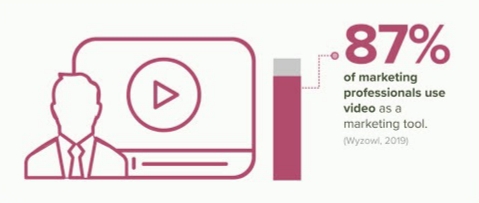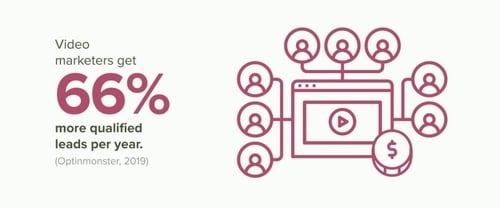 Chatbots – Humanizing chat with AI programs!
In an interactive website, the pop up greeting you is more likely to be a chatbot than a human. Surprised? Get used to it. As of 2018, more than 300,000 chatbots had been built through Facebook Messenger.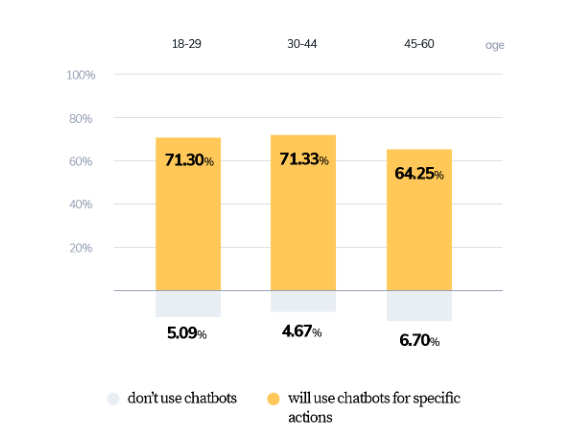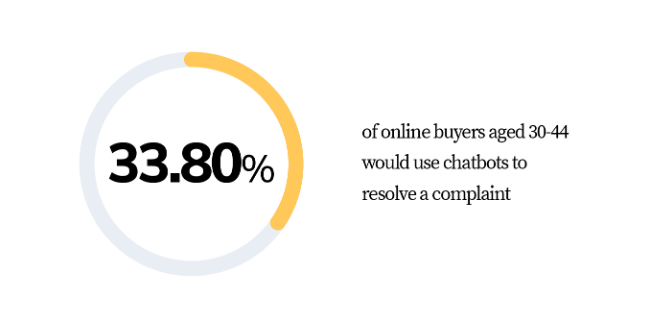 Chatbots are AI programs with capabilities to have a conversation with people and respond effectively to their queries. Organizations with the help of such programmed algorithms make the customer aware of their services. Chatbots are saving time and helping companies strategically alleviate user pain points. These intelligent programs are driving customer engagement through personalized attention and customer retention.
Content Marketing – Putting out Quality Content!
Content marketing is about ensuring that the right message is delivered to the right audience at the right time.
According to Statista, Content marketing has been projected to grow revenue upwards of $50 Billion in 2019. During early 2018 in the US, 20% of global marketers pointed to content marketing for making the greatest commercial impact among their business and the businesses of their clients. As per PointVisible, 88% of B2B content marketers agree that creating content makes their audience view their company as a credible and trusted resource. Based on Content Marketing Institute with specific audience targeting and customer segmentation, content marketing costs 62% less & generates 3x as many leads as traditional outbound marketing.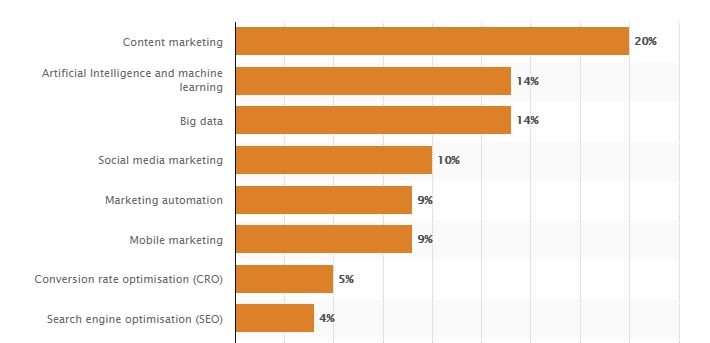 Voice Marketing – Speaking a voice suiting your audience!
We type 40 words per minute on average but speak 130.
A recent survey by Bright Local found that 58% of consumers surveyed had used voice search to find a local business in the last 12 months. Voice marketing is helping businesses find the right voice that is suited to serving their customer base. In the US, the number of internet users making at least one purchase using smart speakers in 2019 has reached 15.9 million. This number is expected to grow to almost 26 million by 2021. Brands that wish to make long-term gains in the future must start investing in voice technology now.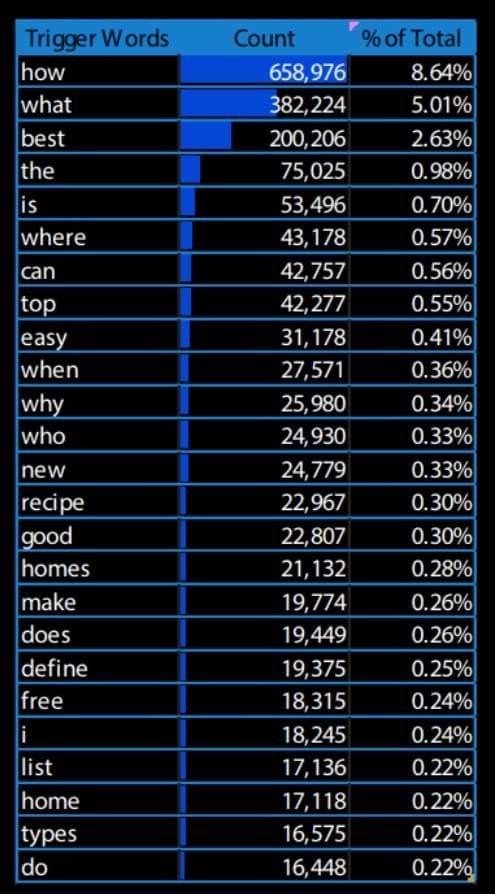 Social Commerce – Using social media shopping!
It is now so easy to shop for your favorite products on Facebook, Instagram and Pinterest using native integration on your posts. This is being driven by a growing shift towards platforms like TikTok, Pinterest, SnapChat and Instagram by millennials.
According to Traffic Source, the average value of global online shopping orders was $77.56 billion during the first quarter of 2019. The line between social media and e-commerce has been steadily blurring with what is being referred to as social commerce. Social media platforms are taking note of this development and enabling firms to sell easier and faster via social media.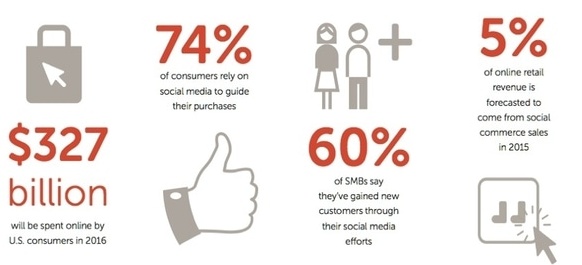 Messengers & Chat Client – Providing direct connect to your consumer!
Facebook Messenger, WeChat, and WhatsApp are becoming popular ways for businesses to communicate with their customers.
Messaging apps are popular for businesses since customers find it convenient to have direct contact with companies. Corporations are using apps for establishing contact and building relationships, educating customers about brands/products and boosting sales.
Facebook Messenger sees over 20 billion messages exchanged between individuals and businesses each month. When asked why they message businesses, over 64% of people surveyed across four markets say it's because they're "always messaging anyway." And over 61% say that messaging is the easiest, most convenient way to contact a business.
Email Personalization – Reaching Inboxes with a personal touch!
Personalization in email is a hack that is working. Statista surveying customer attitudes in 2017 found out that 90% of the U.S. population considered personalized email content very engaging. Hubspot says personalized calls to action convert 202% better than ordinary calls to action. Oberlo reports 50% higher open rates in email that have a personalized subject line.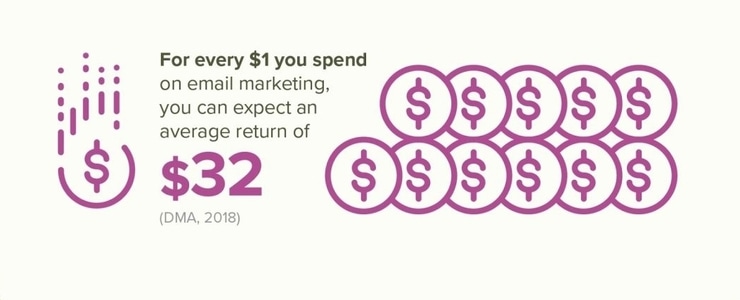 Personalization helps customers feel valued and builds a direct connection with the business. Thanks to automation and technology, now it is much easier to personalize the overall shopping experience for a customer. For example, you can now auto-fill a recipient's first name in the subject line, segment contacts on your email list based on parameters like search history, off-site activity and send emails based on the customer's data profile.
Influencer Marketing – Buying an audience before selling your product!
According to mediakix, the influencer marketing global market spend is expected to be $5 -10 billion by the end of 2020.
What makes an influencer attractive to companies is their ability to speak to a very defined group of fans. They are a voice that your customers find to be authentic and representative of their needs.

Influencers need not be celebrities with a million followers. Companies are now turning to people with a few thousand followers. This is cost-effective and helps to build brand awareness. As an influencer grows, your business can now leverage this audience base for your business needs.
Also Read: Digital Marketing Trends in 2020
Grow your business with us.
I hope you have got an idea about the key digital marketing trends that you can use for your business. It is up to you to choose which works best based upon your requirements. For 19+ years, TechAffinity has been delivering custom made solutions to companies looking to grow their business. Whatever may be your need, we have a skilled and proactive team ready to engage and offer affordable, sustainable solutions. We encourage you to send your queries to media@techaffinity.com. Our team will reach you at the earliest.

Abishek Surya RS
Abishek is a Business Marketer in TechAffinity's Digital Media team. He writes content relevant to our knowledgeable audience primarily focusing on technology, marketing, and the latest trends.