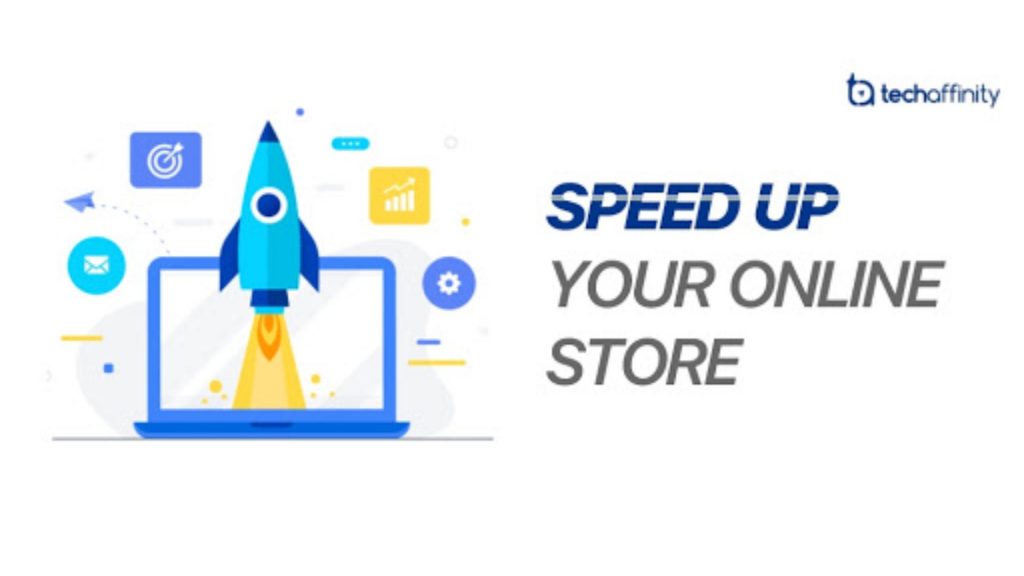 There is a surplus of factors that determine the success of your online store. And, if there is one essential metric to keep an eye on, it's your online store's load time. In this write up we will summarize – 7 best plugins for WordPress and Magento managed online stores to speed up the load time.
LET'S BEGIN WITH WHY
Why should you care about your online store's load time? Below are some of the important data points you should keep in mind while starting your online store.
According to Akamai's Digital Performance report,
49% of the users expect <2 second page load time.
30% of the users expect <1 second page load time.
18% of the users expect instant page load time.
A study by Akamai called Akamai's State of Online Retail Performance Spring Report revealed, "Just a 100-millisecond delay in load time hurt conversion rates by up to 7%."
According to Unbounce,
75% of online shoppers wait 4 or more seconds before abandoning a page.
Of those who will wait 1-3 seconds for a page to load, 64% were iOS users while only 36% were Android users.
Of those who said they'd wait 11-13 seconds, only 36% were iOS users versus 61% Android users.
86% of women (18-24) (compared to 14% of men) said they're less likely to buy when a page is slow.
According to Google's Head of Publisher Marketing, Alex Shellhammer – "53% of mobile site visits were abandoned if a page took longer than 3 seconds to load."
So, it is clear why your online store demands speed. Though there are a lot of WordPress and Magento extensions, here is a list of 7 best plugins for WordPress and Magento managed online stores to speed up the site load time.
WP Rocket – Best Plugin for WordPress to Implement a Variety of Speed-boosting Features
WP Rocket bundles everything you require to set up a fast and effective website. It unpacks database optimization, caching features, and lazy loading. Additionally, it offers to host Google Analytics on your website that helps in monitoring your site's performance without switching between tabs. Undoubtedly, WP Rocket is one of the best plugins for WordPress. Also, it's easy to find and install at the tap of a button.
WP Smush.it – Best Plugin for WordPress to Optimize Images Without Losing Quality
For most of the websites, one of the main problems is handling larger image files. You can't afford to compromise on the quality of the images as it affects your UX. On the flip side, you can't afford to let your visitors walk away just because your store took longer to load. WP Smush.it helps solve the problem by accessing the Yahoo Smush.it service to get rid of unnecessary information from the file.
There are many such plugins in the market, but they all prefer using lossy formats – compromising the quality. WP Smush.it prefers to go ahead with lossless compression so that your images still look the best even after compression. Hence, WP Smush.it is one of the best plugins for WordPress.
BJ Lazy Load – Best Plugin for WordPress to Implement Lazy Loading
Loading all the elements of a website at one-stretch might take longer than usual. An online store would attract and incorporate more UGCs (User Generated Contents) such as ratings & reviews for effective selling of the products. With lazy loading, users can load specific elements only when they need them. Hence, the UGCs can be lazy-loaded, i.e., they can be loaded when the user wants to read the reviews from the previous genuine buyers. Using the plugin helps you decrease your site load time drastically. Hence, BJ Lazy Load is one of the best plugins for WordPress.
Cache Enabler – Free & Best Plugin for WordPress to Enable the Caching Feature
Cache Enabler collaborates well with online stores built on WordPress, Shopify, etc. The plugin is lightweight, easy to set up, and is completely free. You can customize the plugin according to your needs from a variety of options. You can also set the expiry time for the caches, set up minification, etc. Hence, Cache Enabler is one of the best plugins for WordPress.
Page Speed for Magento
Just like WordPress, Magento marketplace is equally good in offering great plugins. If your online store is built on Magento, you still have the chance to speed up your site by using the Page Speed plugin. It doesn't come free of cost, but it is worth the money. Along with helping your site load fast, a variety of minifications tools working to control the amount of data your online store needs to access each day.
Amasty Full Page Cache
Amasty Full Page Cache is another premium extension for Magento-based online stores. It helps you to load your store's pictures quickly by offering you a flexible environment. You can quickly cache the full page and manage its information. As far as Magento extensions are concerned, this is one of the prominent cache services having the option to define your caching strategy that favors your needs. The plugin collaborates well with other Amasty website-building services, such as the coupon-creation product.
Google Tag Manager
Google Tag Manager is an efficient solution to effectively optimize your store's tracking codes. It's a one-stop solution where you can add whatever tracking codes you want to install on your store to understand and improve its performance. If you are installing more codes instead of managing them with Google Tag Manager, you are highly likely to slow down your website. Additionally, easy-to-use error checking and speedy tag loading ensure your mission-critical data is collected reliably and accurately. Moreover, it takes only a few minutes to install the plugin on your store's CMS. With GTM integrated, you can feel confident that the site is running smoothly.
Depending on the CMS, online store demands/requirements, and various other factors, the right plugin can be identified and installed with ease. The plugins installed helps to ensure that the load time of your online store is significantly improved and thus takes care of the bounce rate and conversion.
With a pool of efficient E-commerce developers, we cover all the touchpoints of an online store to become successful. Our teams have hands-on experience in handling various plugins and developing E-commerce stores. Send in your store details to media@techaffinity.com or get in touch with us by scheduling a meeting.