Back
Top Digital Trends Impacting the eCommerce & Retail Industries – Part 2

As a continuity of Top Digital Trends Impacting Retail & eCommerce Industries (Part 1), we are going to take a look at another 6 digital trends in retail that will help you take your retail and e-commercee-commercee-commerce is the activity of electronically buying or selling products on online services or over the Internet. business to the next level. So, without any further ado, let's begin with Big dataBig dataBig data is a field that treats ways to analyze, systematically extract information from, or otherwise, deal with data sets that are too large or complex to be dealt with by traditional data-processing application software..
1. Big Data
Big Data helps in dealing with high volume of complex information, when processed, expands the path to understand hidden patterns, identify future trends, and identify unknown associations with several factors that influence certain things and help making more informed decisions across businesses
Impact of use of Big Data in retail
a. One-to-One Marketing through Personalization: Businesses are personalizing online user journeys as much as possible and are also witnessing the improvement in numbers. Also, retailers that allow customers to build and customize products will become successful.
b. Spotting Most Valuable Customers: Retailers are lucky as they can find and segment where their most profitable customers are in. It is so because the cost involved in acquiring a new customer is higher than retaining an existing customer.
c. Deeper Insights into Customers' Purchase Behaviors: The increase in mobile devices, tablets, and usage of social media has kindled the availability of certain customer data. Earlier, retailers knew only some of the demographic information about their customers. Now, they can analyze customer's purchase preferences, social media communication, purchase history, and more.
d. Make Use of Technology Evolution: Retail companies are investing in ERPERPEnterprise resource planning is the integrated management of main business processes, often in real-time and mediated by software and technology., planning to get real and tangible data with which they can do proper analysis. The analysis clarifies or answers a lot of questions which wasn't possible earlier.
2. More Ways to Pay
The payment gateway ecosystem has a huge potential in the eCommerce world with billions in revenue and trillions in volume. It is also one of the fastest growing trends in eCommerce because it recently saw a tremendous growth in revenue and opportunities.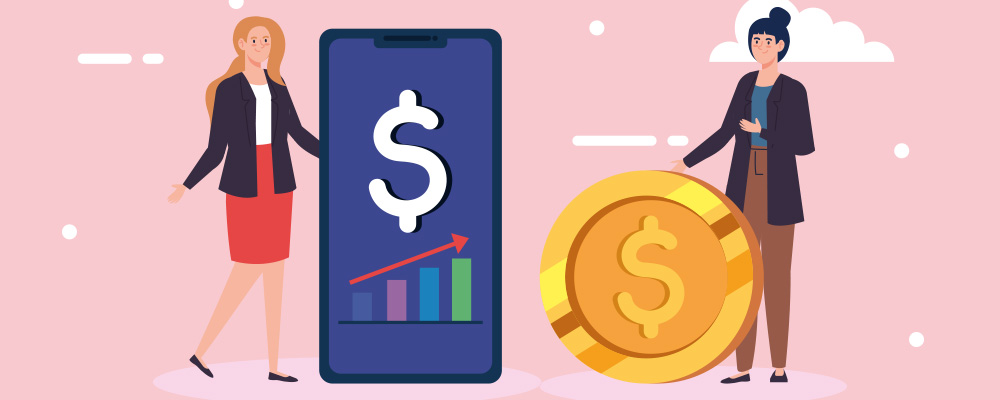 With the rise in options to pay online, consumers feel very easy and comfortable purchasing and paying online. As an eCommerce store owner, you should meticulously observe the changes and growth in this trend and how they can positively affect your business in the years to come.
Mobile payments are outnumbering in-store purchase and transactions on desktop computers. Moreover, mobile transactions are widely adopted by consumers across the globe and this is growing at a rapid pace.
Many online store owners are implementing new payment methods that inculcate trust and engage with existing and new customers. Some of the recent trends include, "Contactless Checkout", "Buy Now Pay Later", and "Buy Online, Pick up in Store". Remember, you need to analyze your demographics and choose a payment method that goes well with your consumers.
Hence, with an efficient payment gateway system and processor, you can expect tremendous growth and scaling in the near future.
3. Omnichannel eCommerce
All types of consumers, regardless of B2C or B2B, are embracing the omnichannel approach. They can be individuals who are looking for trendy fashion accessories or trendy handsets for their use, and businesses that are keen on loading their inventory with equipment and supplies. It is evident that the needs of the consumers are different, but they are looking for the personalized service, best price and easy purchase experience.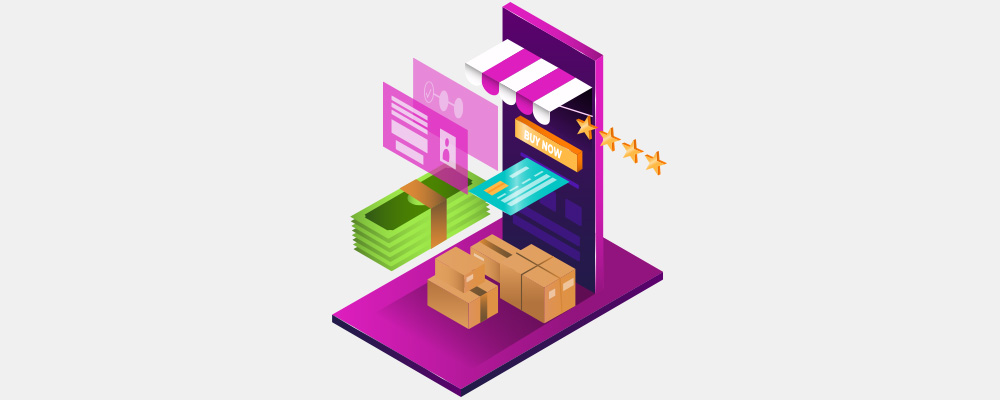 Since several sales channels are closely related when it comes to the commerce process, omnichannel eCommerce can no longer be a new approach. Also, all the purchase details are made available across these channels, and the consumers can buy across all channels in real-time. Many retailers are already integrating their virtual store and physical store to take complete advantage of their customer outreach and the power of online shopping to boost revenue.
When compared with the multi-channel approach, omnichannel is quite unique. It is because the multi-channel approach prioritizes the optimization of sales activities within each channel, whereas in omnichannel, it is about prioritizing customers' lifestyle & requirements, and thus creating a unique customer experience and a loyal customer base.
4. Subscription Commerce
As we all know, the subscription model is where consumers pay on a regular basis for goods or services. The price varies according to the value served to the consumers on a monthly, quarterly or yearly basis. Hence, the value proposition is crucial in a subscription model based business. Also, you must convince that your Target Group (TG) is receiving more than what they are paying for. It is recommended to keep an eye around the SaaS businesses to ensure sustainable growth with this business model.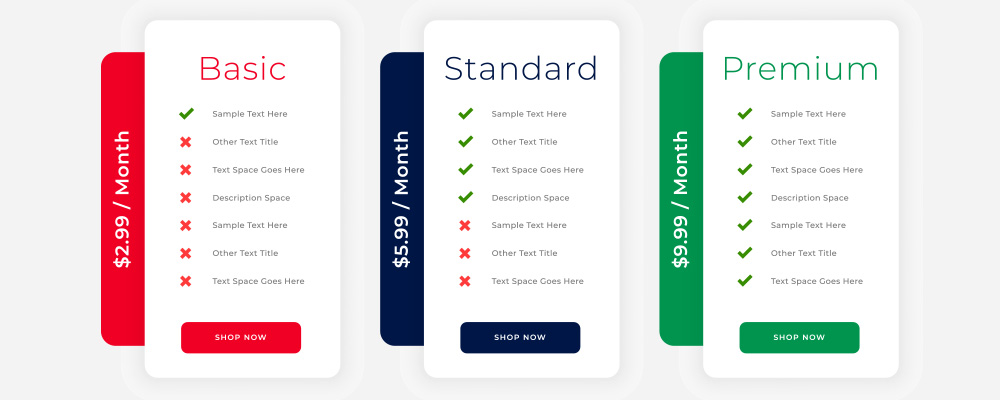 Once they're happy with their previous purchase, they may opt for a bigger version or another item in the product line. Therefore, when you enable the option of eCommerce to your subscription-based business, you've started to build your customer base.
On the other hand, you might have to consider a number of things before going all online. Since you've to fulfill the high volume of individual orders from your retail store, you also have to cater to new individuals. Hence, you have to disclose a few more details such as availability, tracking of orders, easy return policies and affordable delivery costs.
5. Video Marketing
Including video marketing in your eCommerce business is an easy, quick, and relatively inexpensive way to boost the performance of your product pages. Consumers prefer to get an even better look at what they are buying than just reading about them or viewing the images. Video marketing empowers you to tell a better story of the product that you're selling and it can improve your engagement and conversion rates.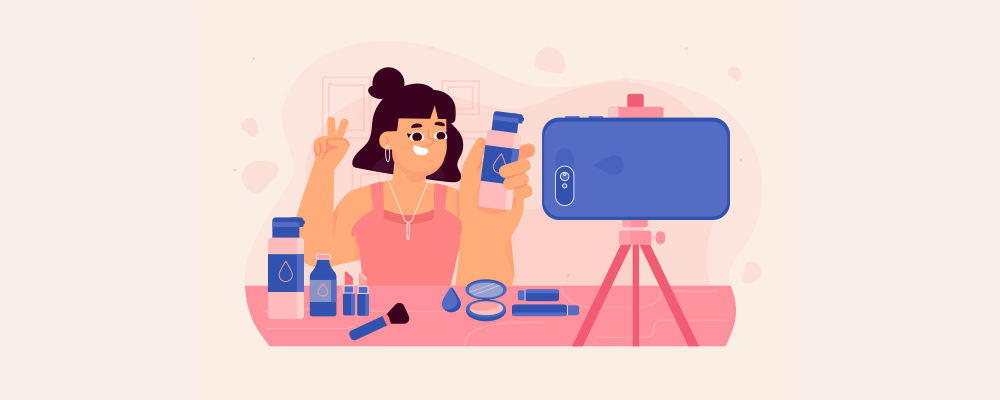 Apart from helping consumers make a purchase decision, your website can witness an increase in the time spent on that page. According to Unbounce, "Including a video on your page can increase conversions by as much as 80%". Also, time spent on a page is a quality SEOSEOSearch engine optimization is the process of increasing the quality and quantity of website traffic by increasing the visibility of a website or a web page to users of a web search engine. SEO refers to the improvement of unpaid results and excludes direct traffic/visitors and the purchase of paid placement. metric that gives the privilege to rank higher on SERPSERPSearch Engine Results Pages (SERP) are the pages displayed by search engines in response to a query by a searcher. The main component of the SERP is the listing of results that are returned by the search engine in response to a keyword query, although the pages may also contain other results such as advertisements., and eventually drive more traffic and thus, conversions.
6. Smart Ad Retargeting
When a user gets into your website through some source, you expect the user to make some actions before leaving your website. Some might add their products on the cart and go on to some other website to check for better prices, whereas others might leave as soon as they land on your home page. There is a misconception prevailing in the eCommerce industry that running a retargeting campaign for eCommerce is similar to Dynamic Product Ad (DPA). According to BigCommerce," Even if you are doing everything right, you can still expect to win the sale around 2% of the time."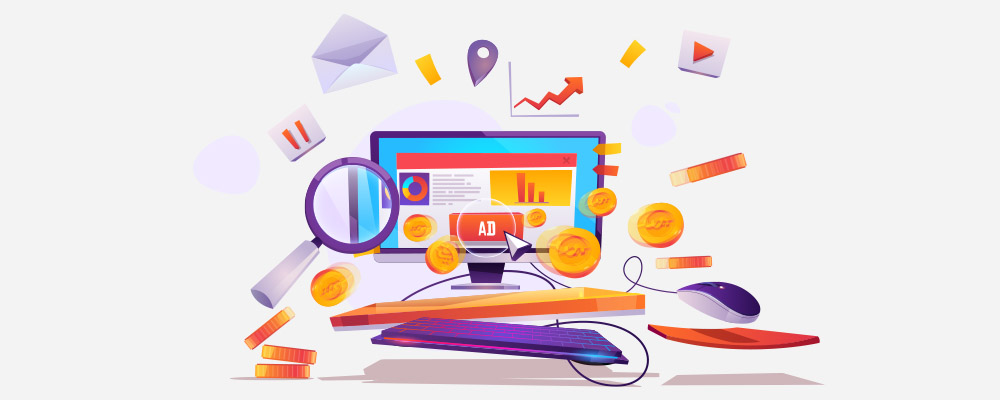 You must run a convincing campaign for the prospects who have at least viewed a product because the prospect has entered the purchase journey. On the other hand, even when you run a perfectly strategized retargeting ad campaign to a prospect who has visited only the home page, your marketing spends are getting you nowhere and result in annoyed prospects. Ensure your retargeting campaign is more personalized to nurture prospects at every level of the funnel.
Types of retargeting ad campaigns,
Generic
Behavioral
Sequential
If you're planning to set up a DPA and expect some magic to happen, you're losing out dollars, conversion, and opportunities to optimize your campaign.
Remember these key points:
Communicate to the users in such a way that the messaging is relevant to the stage of conversion funnel that they left.
Use sequences to engage your audience better than serving them the same set of ads on their social/Google feeds.
You don't have to always measure the effectiveness of funnel-driven retargeting sequences in terms of ROAS.
With the help of these digital capabilities, you can create an experience that resonates with your customers. Take advantage of these digital trends to grow your business and establish a firm online presence.
At TechAffinity, we have mastered the art of creating a high-end and seamless eCommerce experience for our clients, partners, and customers. Please line up your queries and email them to media@techaffinity.com. You can also schedule a meeting with our experts to discuss your requirements in detail.
Ajay M
Ajay is a Business Marketer in TechAffinity's Digital Media team with extensive knowledge on tech trends involving cross-platform mobile apps, trending technologies, and more. As a Business Marketer in an IT services firm, he contributes to blogs on unique technology and marketing topics.