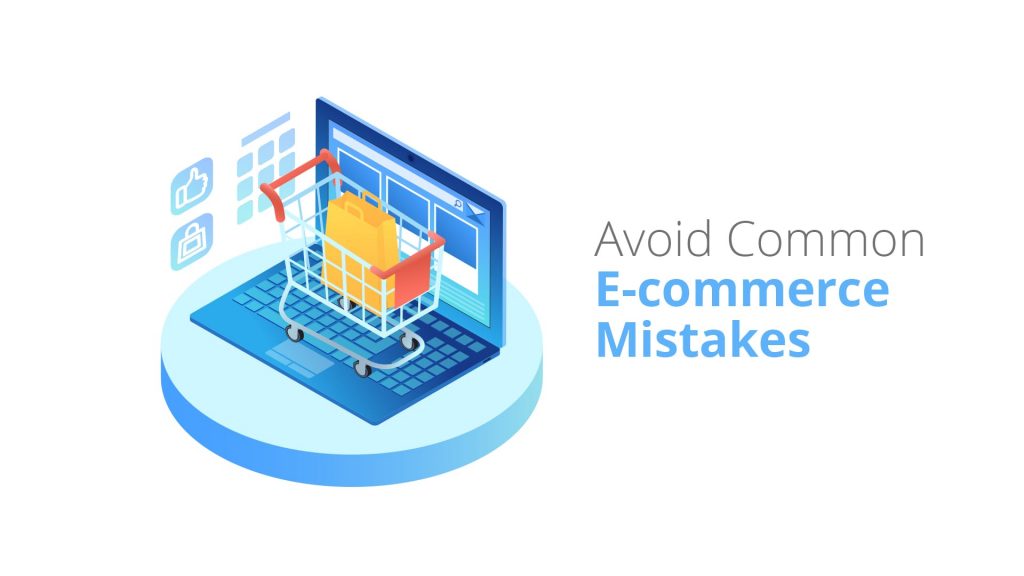 With an E-commercee-commercee-commerce is the activity of electronically buying or selling products on online services or over the Internet. website, you can showcase the products you have at your warehouse throughout the day. Moreover, it is an effective way to launch your business in today's digital world. Online stores give you the power to launch your store without worrying about overheads such as store rent, people to manage day-to-day store opening and closing.
Knowing only about launching an E-commerce website using open-source platforms will not yield fruitful results in the long run. You must also be aware of these common pitfalls of e-Commerce marketing and address them.
1. Ignoring Customer Service
As your store is going to be virtual, you still require your support team with ample training to handle the questions raised by your visitors and customers. Customer service is key to the success of any business. Hence, you need to have an enthusiastic support team to take care of your potential buyers. The best part about E-commerce stores is that, when your customers are delighted with the best customer experience, they are more like to turn into evangelists of your brand.
2. Complex Checkout Process
It is your first and foremost duty to offer a more simple, safe, and secure checkout process to boost your conversion rate. When a visitor comes to your checkout section they are more likely to be convinced about the product you sell. They might get distracted or frustrated because of a complex process. Thus, you need to keep your checkout as streamlined as possible to convert them into your customers.
3. Lack of Flexible Shipping Options
It is recommended to offer a wide variety of shipping options in terms of delivery timing and shipping cost. Because almost every customer would like to receive the products they ordered at their convenience. At times, during emergencies, your customers might be traveling cities, and an option to leave the product with a neighbor would be much appreciated. Implementing similar strategies help you attract almost every audience who want to save more money and time.
4. Poor Search Function
Every E-commerce store would be selling a variety of products online. In that case, when your visitors are searching for a product, the exact product and the correct information are to be served to them. It is highly recommended to implement certain crucial features. One such feature is, allowing your users to mark favorite products and track them in no time. Also, ensure all your pages load quickly.
5. Poor SEO Strategy
What strategy are you planning to implement on increasing the traffic to your E-commerce store? Depending only on word-of-mouth and email marketing will show results, but only to some extent. Drive organic traffic to your E-commerce store by following the SEO best practices to rank high on search engines such as Google, Bing, Yahoo!, AOL, etc. With a better SEO strategy, you can drive more quality visitors that are highly likely to convert.
6. Lack of Product Reviews
Amazon allows its users to not only buy products, but also leave reviews of books, gadgets, and more. Thus, they have created a whole community of gadget lovers who share their experiences.
An interesting thing about product reviews from customers is:
They are creating unique content for your online store at free of cost. We've been talking about all the trouble involved by not having unique content and how hard it is to create it. Product reviews solve this problem.
It keeps the product page "living", which can help to bring the search engines back more often. Anytime you can update your site more frequently, the better it is for your overall SEO efforts.
7. Not Securing your Site
E-commerce business model has gained popularity among the general public, and people trust it more than before. Some of the basic security measures, including the purchase of SSL certificates, make your site more trustworthy for your audience. Remember, many E-commerce websites fall short on their security measures, and end up with a higher cart abandonment rate.
8. Using Poor Images or Stock Photography
Don't compromise on the quality of your images or go with stock images available on the internet. You might end up looking all similar to your competitors if you are going with stock photography. People often desire to get the same product in hand as they see them on your website. So, if you are having a sub-standard image of the product, people are more likely to walk away without purchasing it.
9. Using Sub-Standard Descriptions
Adding a description from the manufacturer will get your site banned from the search engines. The thing is that these descriptions are distributed to many online stores. And most of them are leaving the text in its original form. All this leads to a number of pages with non-unique content and filters from Google.
Product descriptions play a huge role in your E-commerce sales strategy. It is as important as having an impressive and tempting image of the product. Try to provide as much information possible so that it would reduce the friction in the sales phase. Including high volume keywords in your description will help your product page rank high on search engines and boost your SEO campaigns. Thus, you will be able to target the right audience with your SEO strategy.
All the above-mentioned trivial E-commerce mistakes, if not taken care of, will lead to nightmares that you don't want to see. We highly recommend you to practice all the E-commerce marketing techniques discussed to avoid mistakes.
At TechAffinity, we build and market E-commerce websites using all these E-commerce strategies. Get in touch with us to know more about our E-commerce marketing services or email us your queries at media@techaffinity.com.