Back
Our Customers are Future Ready for Life – RECAP: Refresh 19, London, UK

Refresh19 is the much awaited global user conference of the year for sales, marketing, customer support, and ITSM professionals. It was hosted by Freshworks in Tobacco Dock, London.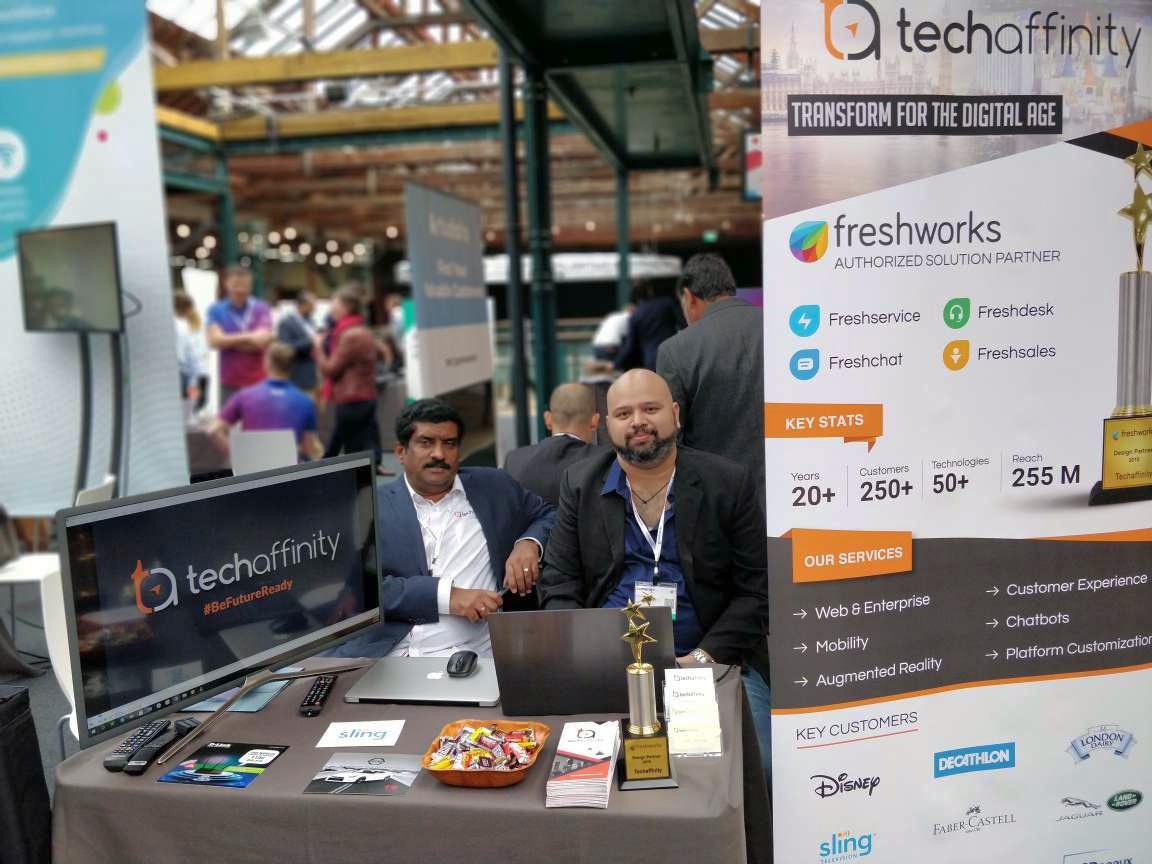 Freshworks' product line include Freshdesk, Freshservice, Freshsales, Freshcaller, Freshteam, Freshchat, Freshmarketer, etc. We have partnered with Freshworks since its inception and provided custom solutions to their product line. Our solutions to Freshworks' product line include developing connectors, portal customizations, integration modules, and APIs to make it easier for customers to use.
Thus, since 2017, we are recognized as an "Authorized Solution Partner" by Freshworks. We helped to connect the Asana app and Freshdesk to access project details and helped users to track their progress. You can easily download the plugin here to get started.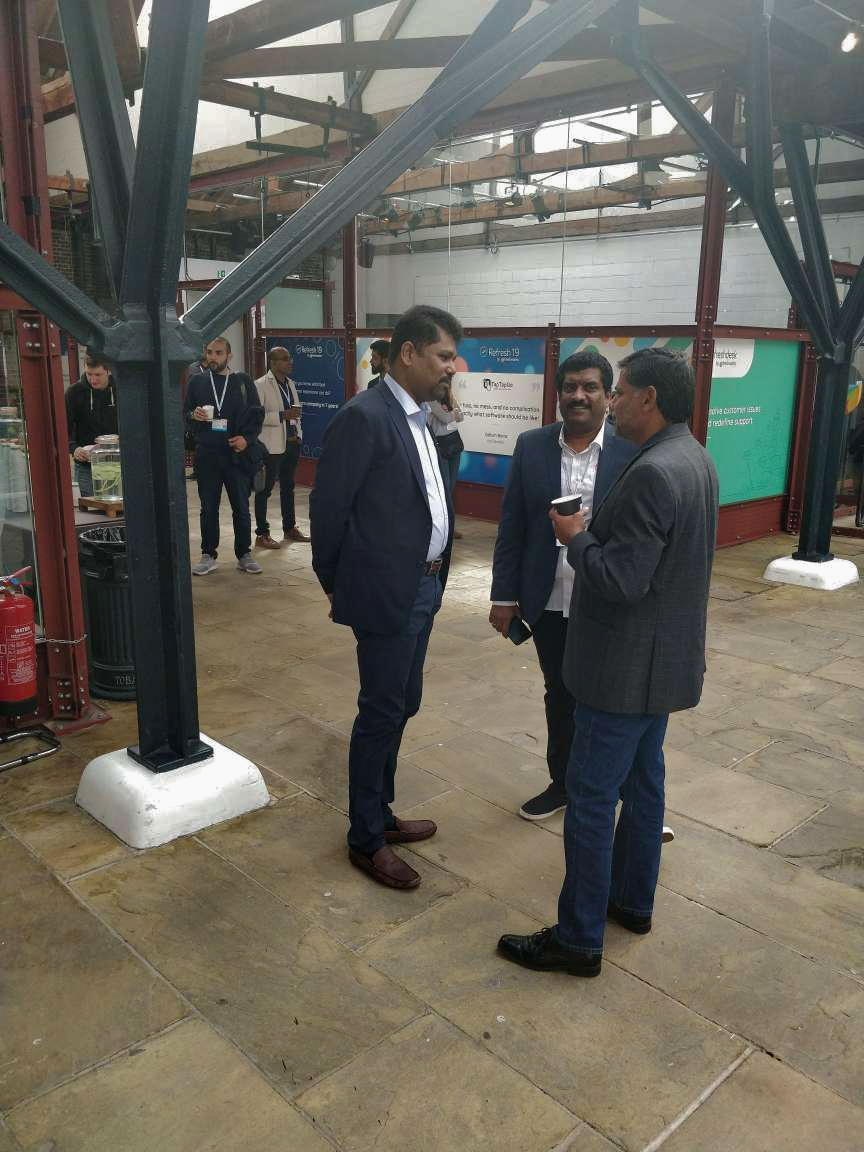 For the PhoneGap community, we have developed an open-source wrapper to enable Freshchat on the go. Check it out for free on GitHub. TechAffinity enabled installing the Highrise app for Freshdesk users. It lets the users access the Highrise contact data for their requesters from the tickets page in their helpdesk.
We take immense pleasure to be one of the Freshworks partners and looking forward to building more apps to make business easy for sales, marketing, and IT organizations.
Useful links:
https://www.techaffinity.com/freshworks-partner.html
https://techaffinity.com/meeting.html

Anubkumar Dharmabalan
Anub leads the continued development of the TechAffinity's sales team and global customer base. With over 25+ years of experience in various sales leadership and operations roles, he is renowned in the SME industry for playing a key role in conceptualizing and implementing successful sales and business operations models for Small and Medium Enterprises.