Back
Future Trends of Business Intelligence and Analytics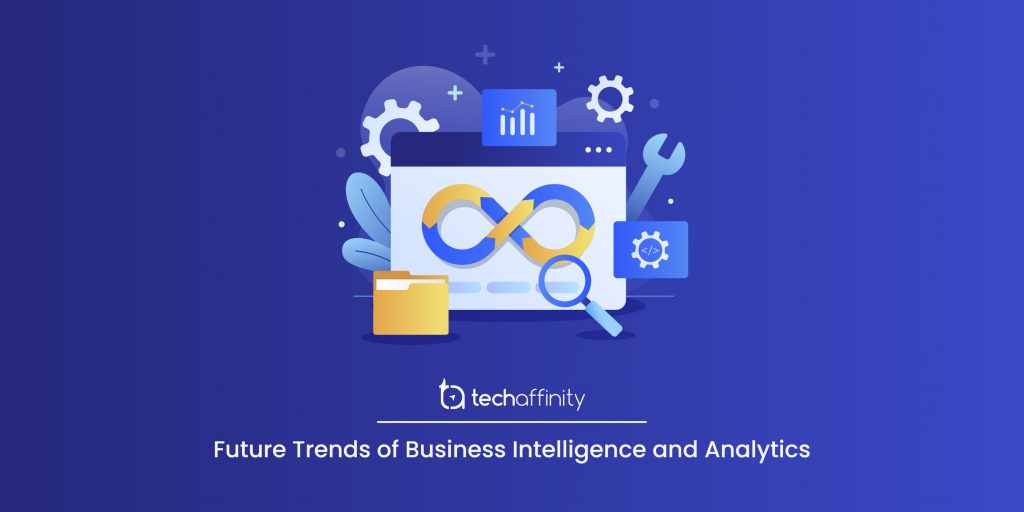 Nowadays organizations rely heavily on data. Data is being utilized to enhance operations, supply chain, satisfaction of employees, to understand customer behaviour, improve maintenance and much more. The significance of the data is pivotal to the organization's success. However, the volume, velocity and variety of data can only be tracked by embracing Business Intelligence (BI).The latest Business Intelligence tools contain a lot of opportunities for companies, which authorize them to unzip new insights, innovations, making them proactive to act efficiently in carrying out day-to-day operations. With these capabilities, BI tools will be driving the growth of the Business Intelligence market, which is expected to be worth $33 billion by 2025. Let's take a look at the future of BI.
Automation is Key
AI and Automation contain the power to get any organization to move forward in the competitive market. It can be achieved through integrating productivity and precision across company processes and to concentrate on higher value work.
Garner predicted that companies can run more than 25% of tasks autonomously. Most of the tasks will be accomplished through RPA (Robotic Process Automation) in critical operations, infrastructure, data processes and front-end offices.
Data collection and qualifying are time consuming but automation can reduce the time and effort the analyser spends on manipulating data. The authorities, with modern BI tools, offer visual analytics with powerful AI, data manipulation and collaboration.
The prominent advances in BI are while making sales projections or predictive analytics and reporting or assessing customer value. Based on existing data patterns, organisations can predict future market trends.
Robotic Process Automation automates day-to-day processes that require human action. It also offers a reliable and fastest method of data extraction from various systems. RPA carry out quality checks and aggregate data compiling into a single report, making it ready for analysis and boosts efficiency and productivity for most companies.
Self-Service
Conventional BI systems built on a central data warehouse and storage, have an infrastructure that may be inadequate for modern business that require data manipulation anywhere and anytime. So, the self-service BI model emerged and provided companies wide data access.
The biggest challenge is transforming raw data into actionable insights. Self-service Business Intelligence enables access to quality data and for more people within the company, so that organisations can be more effective and productive. By big data and self-service, users now have access to cloud based remote analytics and reporting.
Self-service Business Intelligence encloses the process, tools and software to empower users to do analytics with a huge volume of data and provision to build custom dashboards independently. Decision makers no longer need to rely on IT or dedicated data analysts to prepare custom reports.
Cloud-based BI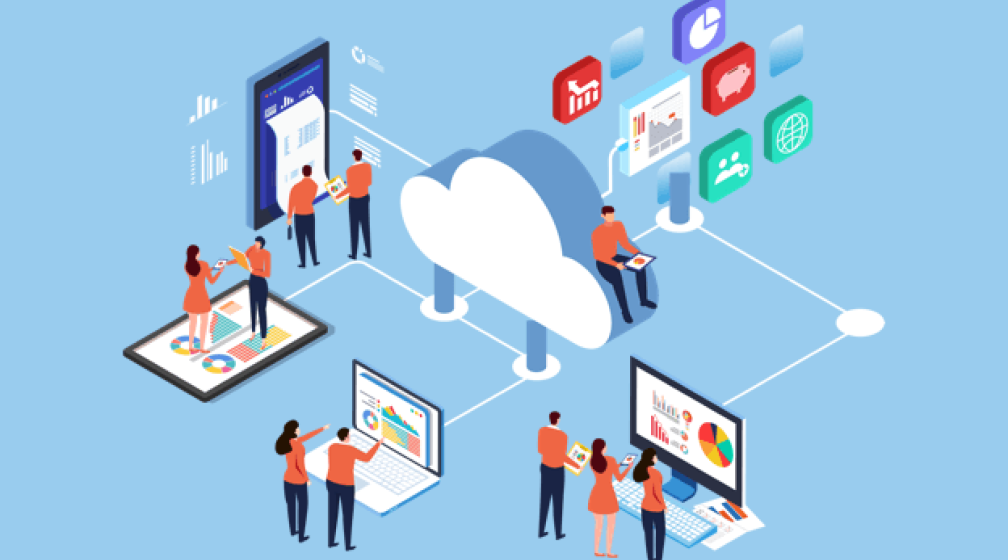 Cloud will be the future of business, and this is also the way big data is now moving. Almost all the BI elements, including models, data storage, analytics, data sources and computing power have already moved to the cloud. Organizations need an integrated cloud strategy to ensure reduced risk and flexibility.
Cloud services are now by far the biggest trend in Business Intelligence, particularly with the great adoption of remote working. Applications and its respective data can be accessed anywhere and anytime with Cloud based Business Intelligence. SaaS applications became more popular and accessed via any browser, insights, and data can be accessed anytime, anywhere and on any device.
Improve Data Quality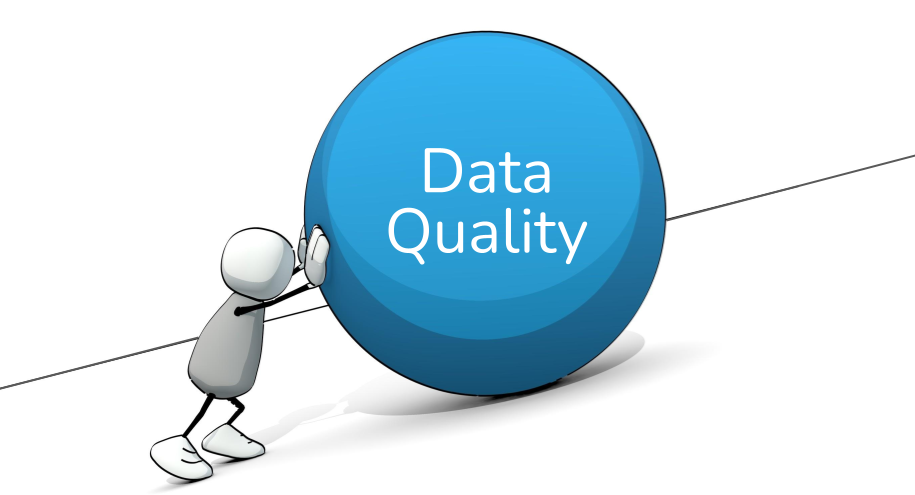 Bringing out new insights from company data is critical, especially to become a fully data-driven company, delivering actionable intelligence to the whole organisation.
Anyhow, data analysts are facing challenges still on data quality. Data quality is critical when trying to obtain absolute insights from available data to make right decisions. Organisations realized the cost implications of basing decisions on poor data and as a result, companies implemented Data Quality Management (DQM) to ensure well organized data analytics. Based on Gartner, poor data quality costs companies nearly $13 million every year. Apart from the immediate impact on ROI, in the long term, poor data quality impacts the complexity of data ecosystems and leads to irrelevant decision making as stated in Gartner's Data and Analytics Governance report.
Collaborative BI
Collaborative Business Intelligence is the merging of collaboration tools such as social media and web technologies with traditional BI. It allows for easy sharing of reports as well as increased collaboration between stakeholders and SMEs to make better decisions.
Collaborative BI improves problem solving, and allows idea exchange or problem solutions using Web 2.0 like blogging and Wiki. It allows access to data from outside, giving better transparency and accessibility to everyone involved in the decision-making process. Also, now everyone has the ability to view the real-time data to make decisions faster.
Augmented Analytics
Augmented analytics is now a key component for the future of data, by 2025, data stories will be the most general way of consuming analytics. Augmented analytic techniques will generate approximately 75% of these stories. According to Gartner, augmented analytic tools and solutions allow non-technical people to generate enlightened data analytic models and draw deeper insights quickly from them. Augmented analytics can enable technologies such as ML and AI to assist with data manipulation, insight generation and explanation to augment how people analyse and explore data in business intelligence platforms. According to a market report by Market and Markets, the global augmented analytics market size is predicted to grow from $5 billion to 18.4 billion.
Conclusion
The Business Intelligence landscape is evolving rapidly. The transition from IT-driven BI delivery to self-service analytics continues at pace and is now strengthened by the latest trend of embedded analytics. BI and modern analytics are now being integrated within core operational systems with tangible benefits. At TechAffinity, we help our clients to generate valuable business insights and better data quality. Our Business Intelligence consulting services can help your organization identify gaps and opportunities by providing powerful insights from data and helping enable structured data-driven decision-making. Connect with us today at media@techaffinity.com to know more about how we can support you.

Abishek Surya RS
Abishek is a Business Marketer in TechAffinity's Digital Media team. He writes content relevant to our knowledgeable audience primarily focusing on technology, marketing, and the latest trends.