Back
Maximizing Profits: How to Leverage Mobile Commerce for Your Business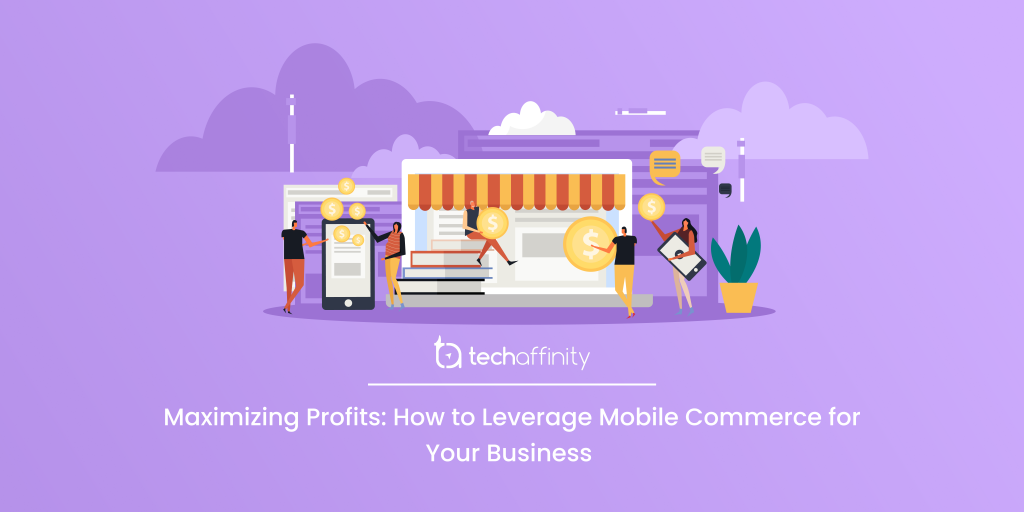 Mobile commerce or m-commerce refers to the buying and selling of goods and services through mobile devices such as smartphones, smartwatches, and tablets. This includes purchases made through a mobile-optimized website or app or using mobile payment platforms like Apple Pay or Google Pay.
A study by eMarketer estimates there will most likely be over 187 million active mobile shoppers in the US alone by 2024. As the number of mobile users continues to grow globally, businesses need to leverage mobile commerce to stay relevant and competitive. Mobile commerce has become an important channel for businesses to reach new customers, drive sales and maximize profits.
In this blog, we will study the significant trends of mobile commerce, understand the top reasons driving its growth, explore ways that businesses can use it to boost revenue and look at a few companies who have successfully implemented mobile commerce strategies.
Key Stats and Trends in Mobile Commerce
In the US, mobile commerce has become a hot favorite among buyers as revealed by the following figures:
79% of US smartphone users have made a purchase using their mobile devices till 2023.
60.9% of the US population or 167.8 million mobile shoppers in the US are mobile buyers.
As of 2023, mobile commerce makes up about 73% of the total eCommerce in the US.
According to eMarketer, US retail mobile commerce sales are projected to exceed $510 billion in 2023 and $710 billion in 2025.
From 2020 to 2026, US mobile commerce is expected to undergo a massive CAGR of 34.9%.
Why Leverage Mobile Commerce?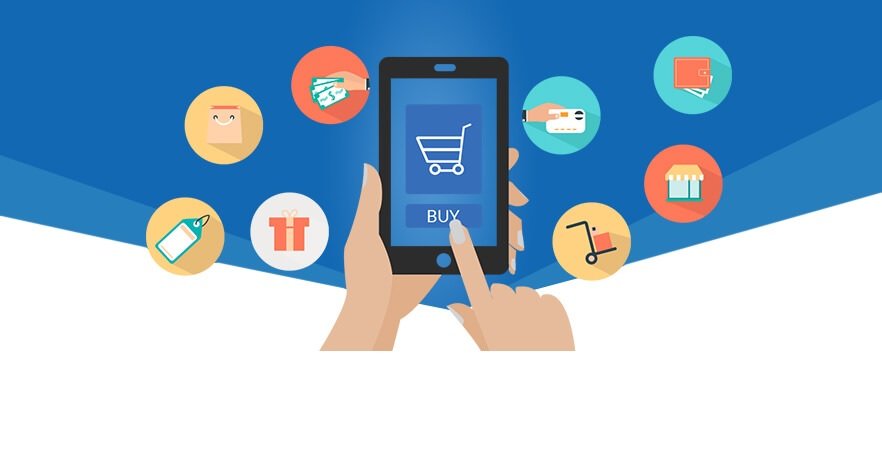 Given this exponential growth of mobile commerce, here are a few reasons why businesses should consider leveraging it.
Greater Customer Convenience
Mobile devices help businesses in offering products and services to customers while ensuring convenience. In other words, through mobile commerce, customers can easily browse products, compare prices, and make purchases without having to visit your store. The customer can also access your platform from anywhere, and at any time. This is a major reason for mobile commerce adoption and it is important to have a solid mobile commerce platform to retain customers and maximize profits.
Increased Revenue and Sales
In 2022, US mobile commerce sales crossed $415 billion, which was 6% of the total retail sales for the year. Mobile commerce helps businesses grow by reaching more customers leading to increased sales and revenue. Businesses can provide customers with personalized shopping experiences using their mobile commerce platform. Product recommendations based on purchase history and browsing behavior can result in improved customer retention and engagement.
Enhanced Customer Engagement
Today, mobile devices are an integral part of our lives. businesses can leverage mobile commerce to engage with customers in real time. They can use location-based services like GPS or WiFi to track their customers to offer promotions when they are near a physical store. With push notifications, they can send personalized offers, and messages about new products, offers, and discounts. These notifications can help businesses improve customer engagement and increase customer loyalty.
Improved Customer Loyalty
Mobile devices make it easier for customers to purchase products and services from a business. By offering a seamless mobile commerce experience, they can create a positive customer experience that can lead to repeat purchases and enhanced customer loyalty.
With over 300 million smartphone users in the US, businesses can use mobile commerce to expand their customer base. With the power of mobile commerce, customers get direct access to the products and services of businesses from the comfort of their homes or on the go.
Businesses can develop a mobile commerce platform since it is cost-effective when compared to the cost of developing and maintaining a physical store as businesses can minimize overhead costs such as rent, utilities, and staffing.
By leveraging mobile commerce, businesses can attract and retain tech-savvy customers who prefer to shop online. With a mobile commerce platform, businesses can provide a unique shopping experience to their customers and stay ahead of their competitors.
How to Leverage Mobile Commerce
Here are a few common ways using which businesses can make the best possible use of mobile commerce:
Create a Seamless Omnichannel Experience
To truly leverage mobile commerce, businesses should aim to integrate the mobile shopping experience with the in-store experience. This will create a seamless omnichannel experience for customers, enabling them to move easily between channels as they shop.
Optimize for Mobile Devices
With mobile devices accounting for more than 50% of all website traffic, businesses need to develop websites which are mobile-responsive and easy to navigate. Their mobile commerce offerings must be fast to increase conversion rates and fit different layouts to enhance the user experience.
Creating a dedicated mobile app can provide a more personalized shopping experience to the customers to increase engagement and sales. With apps, businesses can personalize recommendations and offer features such as push notifications, loyalty programs, and one-click purchasing, which can help increase customer retention and loyalty.
Offer Mobile Payment Options
Make it easy for customers to pay for their purchases through their mobile devices by offering mobile payment options such as Apple Pay, Google Wallet, or PayPal. Mobile payments can help streamline the checkout process and reduce cart abandonment.
Use Location-based Marketing
Location-based marketing allows targeting customers in specific geographic areas with personalized offers and discounts. Businesses can use location-based marketing to send push notifications to customers who are near a physical store or to promote their mobile app to users in a particular region.
Use Mobile Marketing Strategies
Mobile marketing can be a powerful tool for businesses looking to promote their m-commerce offerings. This may include using strategies like SMS marketing, mobile-friendly email campaigns, and social media advertising to reach new customers.
Businesses can leverage social media platforms such as Facebook, Instagram, and Snapchat to promote their products and drive traffic to their mobile sites and apps. They can influencer marketing, user-generated content, and targeted ads to reach a wider audience and build brand awareness.
Examples of Companies Leveraging Mobile Commerce
Here is a list of companies that have successfully leveraged mobile commerce to drive growth.
1. Amazon
Browse products, make purchases, and track orders from anywhere.
Features include one-click ordering and personalized recommendations.
2. Starbucks
Order and pay for drinks with the mobile device, eliminating the need to wait in line at the store.
Mobile app offers rewards and discounts to customers, serving as an incentive to visit again.
3. Walmart
Shop for products, make purchases, and track orders from anywhere.
Features include barcode scanning and in-store pickup.
4. Uber
Order rides, track drivers, and pay for trips using mobile devices.
Features include real-time tracking and fare estimates.
5. Sephora
Shop for products, make purchases, and track orders from anywhere.
Features include product recommendations and booking appointments with beauty advisors.
Features include real-time tracking and fare estimates.
Conclusion
In closing, mobile commerce offers a variety of benefits for businesses looking to reach customers in new ways. By leveraging mobile commerce, businesses can provide customers with a personalized and convenient shopping experience, while also gaining a competitive advantage over their rivals. By offering a convenient, engaging, and secure mobile commerce experience, businesses can increase sales and revenue, improve customer loyalty, and tap into a growing market. With a seamless omnichannel experience, businesses can take advantage of the growing trend of mobile commerce and surge ahead in today's digital marketplace.Do you want to get started with mobile commerce or omnichannel marketing? At TechAffinity, we offer you professional and high-quality technology solutions. Please send your queries to media@techaffinity.com and our team will contact you right away. 

Abishek Surya RS
Abishek is a Business Marketer in TechAffinity's Digital Media team. He writes content relevant to our knowledgeable audience primarily focusing on technology, marketing, and the latest trends.