Back
Fix your Bounce Rate Today by Following these 15 Simple Tips


If your website has a high bounce rate, it means the website is not performing well. Let's discuss how to reduce bounce rate in the coming sections.
But What is Bounce Rate?
Bounce rate is a metric used to analyze your web traffic, and it emphasizes the percentage of visitors that leave your website without checking out any of your other pages. In other words, the percentage of visitors visiting only one page on your website in a single session and exits your website is the bounce rate.
What does it Imply when you have a High Bounce Rate?
A high bounce rate on your website means that visitors are not spending more time on your website and landing on your website and exiting without exploring your other web pages. For example, when you have a blogging website you want your visitors to read more than just one blog, or a website that showcases your products or services, you want them to explore your products & services and not just bouncing away from your home page.
So, it is important to have people exploring your website for a longer time, and it isn't happening if your bounce rate is high.
What to do if your Website Has a High Bounce Rate
Firstly, use your Google data to identify the web pages with higher bounce rates. These pages need your focus now more than the other.
Log in to your Google AnalyticsGoogle AnalyticsGoogle Analytics is a web analytics service offered by Google that tracks and reports website traffic. account and identify the web pages having higher bounce rates. If you haven't installed Google Analytics already on your website, then you have to first install it, and once it gets activated, you can check for data from the date of installation of Google Analytics.
You don't have to go through these procedures if you have a WordPress website. You can install the MonsterInsights plugin right away, and it works fine with WordPress websites (only with WordPress websites). With this plugin, you can get to see the bounce rate and other useful stats on your WordPress dashboard itself.
Now that you have identified the web pages with higher bounce rates, here are some tips to reduce the bounce rate and the number of page views in a session.
1. Update your Outdated Content
Look for outdated content that helps people with decade-old problems that don't even exist today. You have to update the content in such a way that it talks about the problems in the current situation and offers solutions to those problems.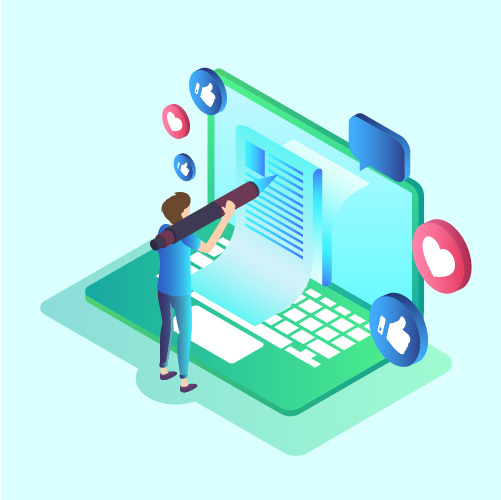 2. Don't use pop-ups Unless they're Exit-Intent Pop-Ups
If you don't want to sabotage the user experience, you must refrain from using pop-ups. If you want to use a pop-uppop-upA pop-up is a graphical user interface display area, usually a small window, that suddenly appears in the foreground of the visual interface., it can be an exit-intent pop-up. Here, the mouse tracking technology is used to predict whether the user is going to exit the page or not and show a pop-up if the user is going to exit the page.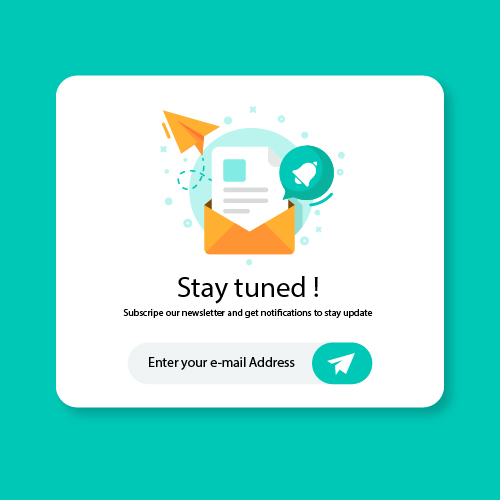 3. Write Shorter Paragraphs
For a good bounce rate, It is important to write shorter sentences and concise pieces of content to retain the attention of your audience. It is a good practice to write your paragraphs with 3-4 lines.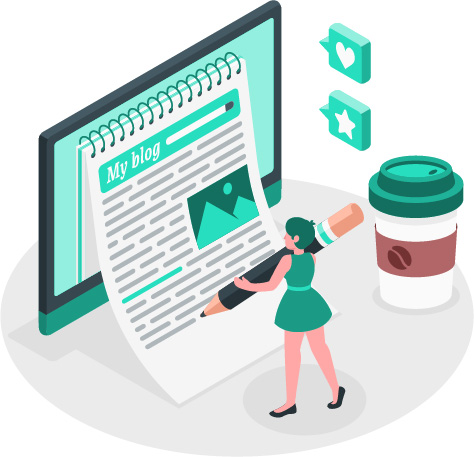 4. Check 'Double Meaning' Keywords
For example, if you are a company selling laboratory space and you rank for keywords like "labs for sale", you might encounter a higher bounce rate. It is so because people refer to Labradors as labs, and there are chances of a higher bounce rate. So, be careful of where your traffic is coming from and refrain yourself from such irrelevant keywords in a more comprehensive way.
5. Translate your Site for International Traffic
Generally, people publish content to create awareness on a certain topic or offer solutions to people's problems across the world. So, as soon as you start posting content online, it can be accessed by people worldwide.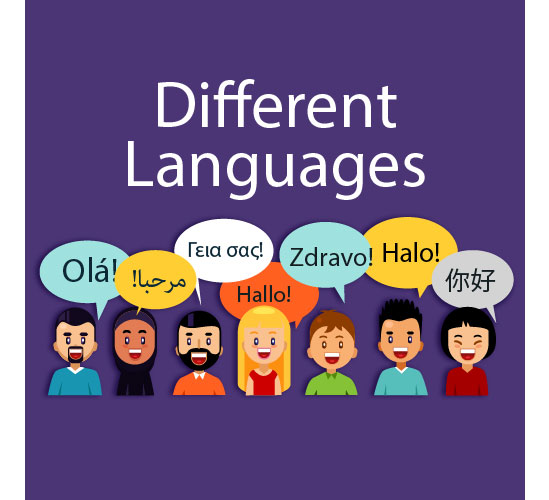 Hence, your pages should not only communicate in English or the language you have originally written but should be translated to the user's language. PolylangPolylangPolylang allows you to create a bilingual or multilingual WordPress site. You write posts, pages and create categories and post tags as usual, and then define the language for each of them., WPMLWPMLWPML (WordPress Multilingual Plugin) solves this problem by allowing your website to become multilingual. You can use the same WordPress installation to create content into many different languages. It offers an easy to use interface for managing translations. It also adds language switching options for your users., WeglotWeglotWeglot allows you to make your website multilingual in minutes and to manage all your translations effortlessly. Weglot integrates seamlessly with your website, adapting to your technology, and delivering it in any language. Your multilingual website is up and running in minutes., Translate Plugin are some of the plugins you can use on your WordPress website. As a result, you can witness a decrease in the bounce rate, which is good for your website ranking.
6. Make your Site Search more Prominent
Provide a search bar on your website (especially eCommerce) so that people can search for what they want and find them easily. Also, make sure the search results are consistent and accurate.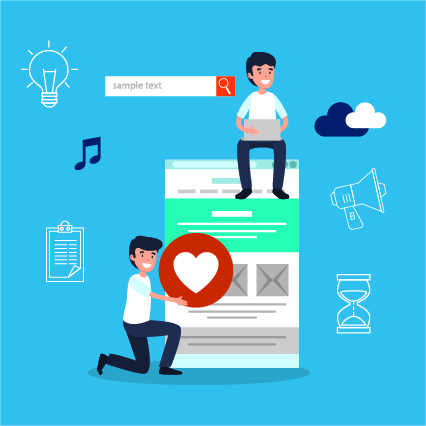 7. Make your 404 Page More Useful
Google recommends you to have a custom 404 error page404 error pageThe HTTP 404, 404 Not Found, 404, Page Not Found, or Server Not Found error message is a Hypertext Transfer Protocol standard response code, in computer network communications, to indicate that the browser was able to communicate with a given server, but the server could not find what was requested. that has your branding elements on it if you have access to your server. Also, they emphasize on including a search box on the 404 error page so that your visitors can find what they are looking for.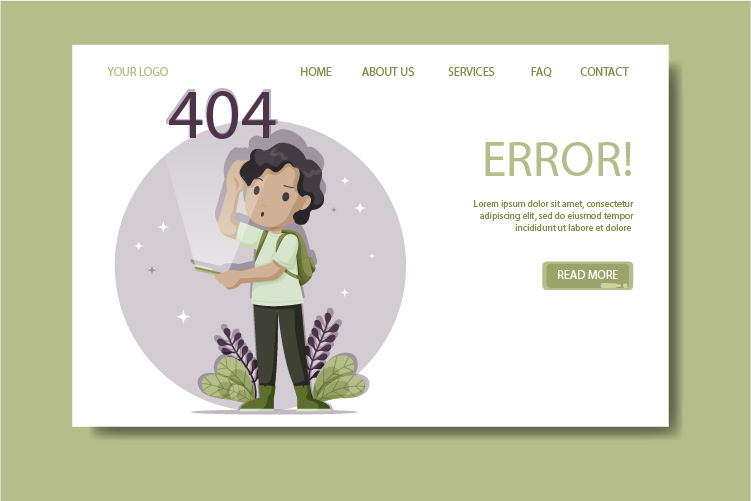 8. Reduce your Broken Links
Broken links are a greater threat to damaging your website's user experience. You can take advantage of webmaster Tools such as crawl error report and other similar third-party tools to identify the broken links and fix them. Fixing these issues will cumulatively result in a reduced bounce rate.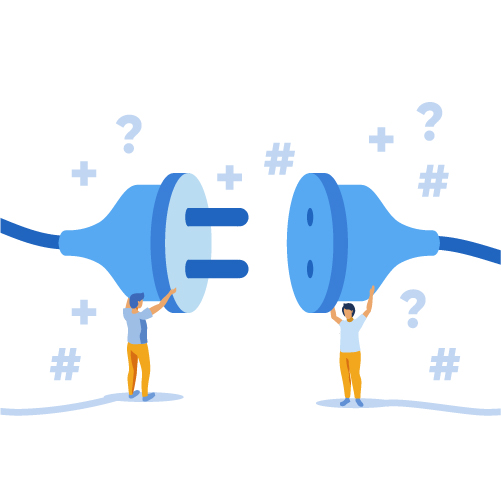 9. Make all External Links Open in a New Window
When it comes to blogging websites, a huge part of bounce would come as a result of external and internal links. If you're having a WordPress website for your blogging purposes, you can find a plugin that automatically opens all your external links in a new tab or add target="_blank" in all of your external links manually.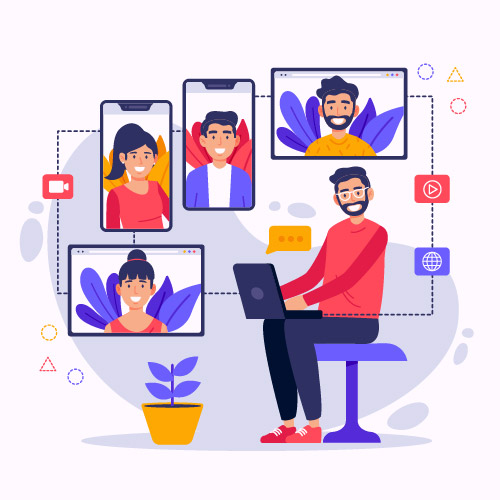 10. Improve your Page Loading Speed
According to Akamai's Digital Performance report,
49% of the users expect <2 second page load time.
30% of the users expect <1 second page load time.
18% of the users expect instant page load time.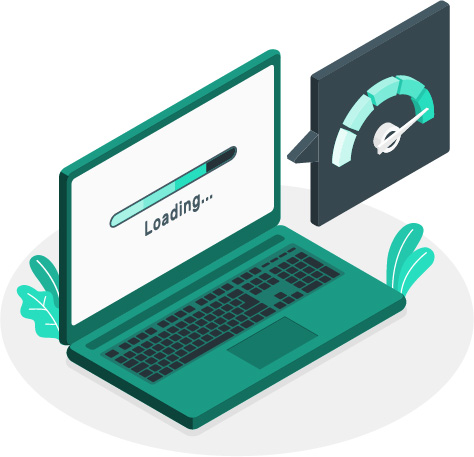 Many marketers assume that if their bounce rate is high, the issue must lie with a page's content – when, in fact, serious problems can arise before a user even has the chance to read a page at all. Of all the problems a web page can have, taking forever to load is arguably the worst.
So, ensure your website loads faster by following these tips.
11. Add more Internal Links
If you have a useful, highly actionable blog post that outlines a specific topic in great depth and would be of interest (and value) to your audience, by all means link to it from other pages. However, don't go overboard with the internal links. This can confuse and overwhelm your visitors (see above), and can also dissuade visitors from clicking any of the internal links in the first place.
For example, you can find an internal link to one of our other blogs in the above section. It helps in increasing the number of pages visited by a visitor in one session. Hence, there is a reduction in the bounce rate.
12. Improve your Copy's Readability
There is a renowned readability test that gives Flesch-Kincaid readability score. It helps you to write comprehensive content for an audience with different comprehension levels. You can also use the formula as a guide to writing concise content for your audience. The more readable your content, the lower will be your bounce rate and thus delivering a better user experience.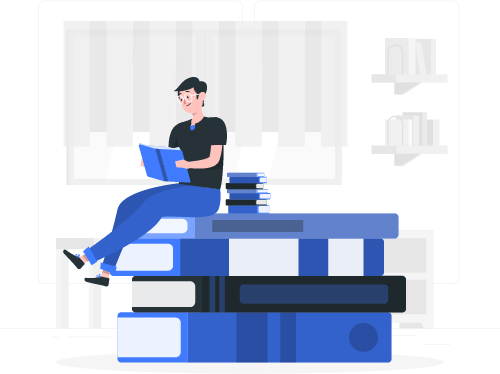 13. Make your Navigation Intuitive
A simple and cognitive navigation system would help your users find what they are looking for instantly than to type in something in the search bar. So, don't experiment much with your navigation system as it might turn out to become a headache for your users. Simply put, design navigation in such a way that you want to see on a website that you use for a good bounce rate.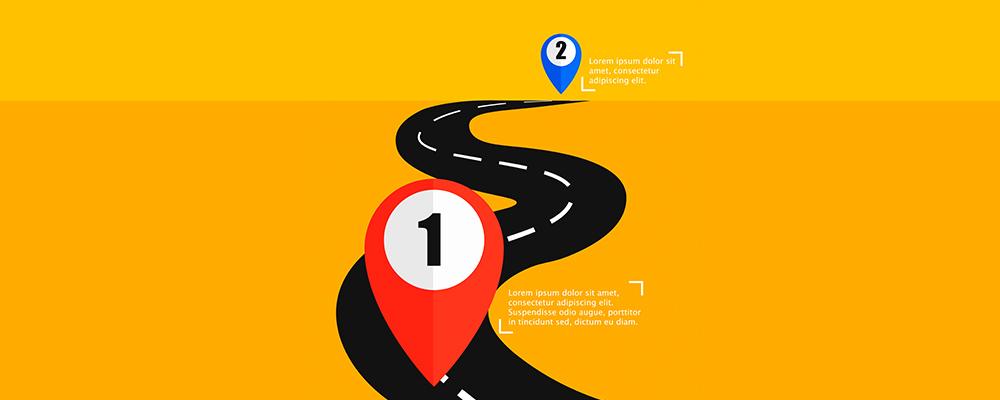 14. Invest in a Great Design
For a good bounce rate, define a proper theme and implement a consistent design language across your website so that it becomes easy for your visitors to remember and navigate through your websites easily. You can leverage a host of different themes available on WordPress if you're having a WordPress website.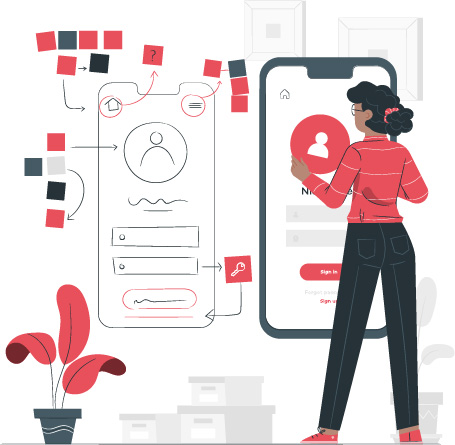 15. Make Sure your Website's Cross-Browser Compatible
Ensure your website loads fine on major browsers such as Internet Explorer, Safari, Google Chrome, Mozilla Firefox, Brave, and Opera. At times, users might face issues with HTMLHTMLHypertext Markup Language is the standard markup language for documents designed to be displayed in a web browser. It can be assisted by technologies such as Cascading Style Sheets and scripting languages such as JavaScript.& CSSCSSCascading Style Sheets is a style sheet language used for describing the presentation of a document written in a markup language like HTML. CSS is a cornerstone technology of the World Wide Web, alongside HTML and JavaScript. in IE & Safari. So, keep an eye on your website's performance on various browsers. Also, run regular user tests and simplify their browsing experience.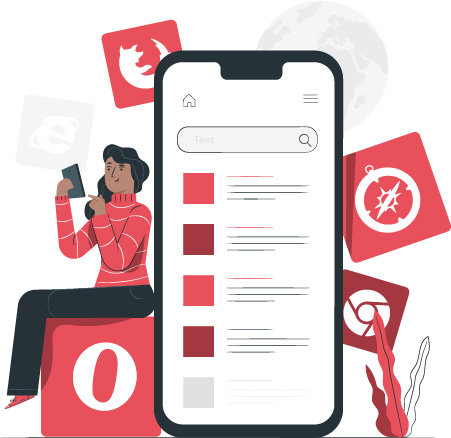 Bonus: Make your Website Mobile Responsive
According to Google, 53% of visitors leave a mobile page that takes more than 3 seconds to load. As the time to load increases from 1s to 10s, the probability of a visitor bouncing increases by a whopping 123%. Hence, ensure your website is mobile responsive to deliver a seamless experience without any disturbance for a good bounce rate.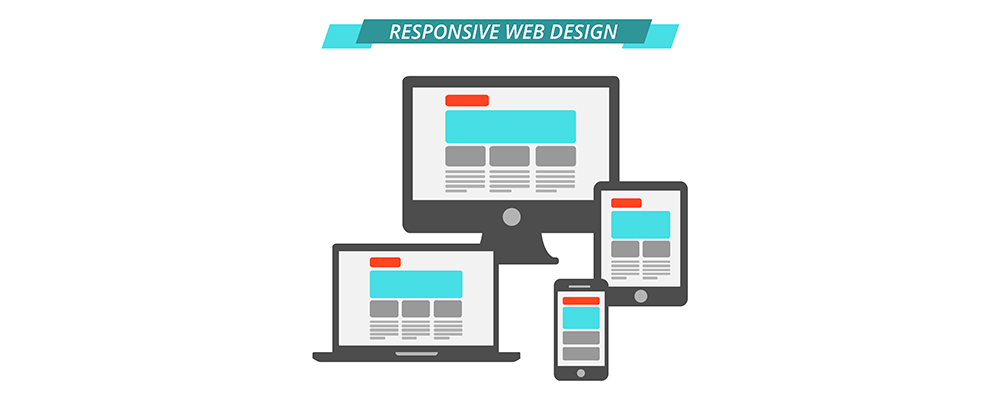 Final Thoughts
Don't let anything come in between you and your target audience especially, a poor user experience. Provide your users with what they want and what they are looking for. Don't make them feel stranded in your website. Instead, offer enough support to sort things out for your visitors and ensure a good bounce rate.
At TechAffinity, we keep making incremental changes to our web pages. Our digital marketing experts provide the best services to our clients and partners. To learn more about our digital marketing services, email your queries to media@techaffinity.com or schedule a meeting with us. Our team will reach out to you at the earliest.

John Prabhu
John is a Business Marketer in TechAffinity's Digital Media team with an extensive knowledge on tech trends involving Kubernetes, Google Flutter, and more. As a Business Marketer in an IT services firm, he contributes to blogs on unique technology and marketing topics.