Back
SaaS vs Cloud: The Differences You Need to Know

It makes sense that 38% of businesses will be nearly entirely dependent on SaaS applications by 2022, according to a report from Devsquad. The cloud and SaaS models have several advantages for both users and developers. Businesses of all sizes, across all sectors, are increasingly relying on cloud computing and SaaS development. Therefore, it is preferable to understand the distinctions between cloud technology and SaaS and what each has to offer if you want to make the switch.
Difference between SaaS and Cloud
Cloud computing and SaaS are linked yet the words are not the same. Let's examine what each offers in order to comprehend the differences between SaaS and cloud computing.
With cloud computing, customers can remotely control and personalise their preferred software apps on a server that is hosted by a third party. With cloud computing, you can utilize the internet to access data that is stored on servers as a user.
SaaS is a little unique. Here, you will need to purchase subscriptions in order to use the internet to access cloud-based programmes. Software maintenance is not the responsibility of SaaS users. Users may lose control over the customization and management of SaaS applications because they are not responsible for maintaining the programme.
Why SaaS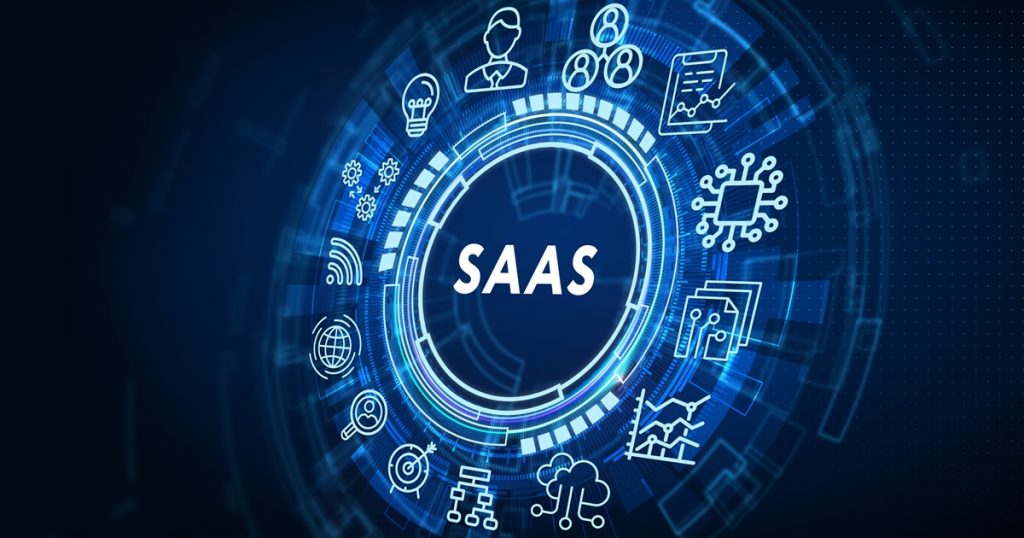 Cloud computing and SaaS work together to make software programmes available to various SaaS and SaaS application users. SaaS and cloud computing offer inexpensive, easily accessible software applications. In addition to this, SaaS offers the following advantages.
Time Reduction Benefit
SaaS apps are already set up and installed in the cloud, in contrast to other kinds of conventional software upgrades and installations. You can download your programme quickly, whenever you want, from any location, thanks to this pre-installation and configuration.
Cost Reduction
When compared to older models, SaaS costs are not that high. SaaS is in an environment that everyone can access, which is the reason. The low licence cost for both hardware and software is a result of the simple access.
Scalability and Integration
SaaS suppliers typically host their applications in scalable cloud environments. Third-party providers may also host SaaS and other offerings connected to SaaS in that setting. Therefore, unlike the earlier models, you won't need to purchase any additional or other software. Users can increase their SaaS use at any moment based on their needs.
Upgrades
Customers will always receive upgrades and solutions from SaaS companies. The cost of the app upgrade licence will be borne by the users. The price is lower than that of a regular software upgrade.
Easy to Perform Proof of Concept
SaaS usage is simpler than conventional software installation methods. They are simple to use because they are fully preloaded and configured when they are purchased. You can run proof of concept tests as a SaaS user to evaluate the functionality of the current or next versions of the programme.
The Advantages of Cloud Computing
Businesses can gain a lot from embracing cloud computing. You may connect to your business whenever you want, no matter where you are, with the help of cloud computing or cloud-based application development. Because of the web-based and data-driven corporate environment we have today, cloud computing has become simple.
Here are some additional advantages that your company will gain from switching to cloud computing:
Reduced IT Costs
Businesses using traditional methods will have to purchase furniture and office space. Unlike extremely affordable cloud computing, this model may be pricey. Software and sporadic upgrades are all that are required.
Enterprise Scalability
Depending on your operations, you might grow or shrink your firm. Because businesses are adaptable and occasionally require change, cloud computing enables them to function effectively.
Persistence in Business
Disasters and data-related problems can occasionally damage businesses. The lifespan of a business is shortened when business data is lost or destroyed. Through cloud computing, businesses may store data on the cloud and access it from any location at any time.
Conclusion
SaaS and cloud computing may appear and sound similar, but they are not the same. Because they are over-the-internet services and their users can relocate services from one area to another, most people mistake these ideas. SaaS is merely one kind of cloud computing service or a subset of cloud computing services, whereas cloud computing has its own components. In addition to SaaS (Software as a Service), PaaS (Platform as a Service) and IaaS are further elements of cloud computing (Infrastructure as a Service).
Final Thoughts
Techaffinity provides a full Cloud Transformation as well as a variety of SaaS solutions to help your organisation soar. Utilize our cloud and SaaS services to improve your company. Please reach us at media@techaffinity.com to know more about how we can support you.

Abishek Surya RS
Abishek is a Business Marketer in TechAffinity's Digital Media team. He writes content relevant to our knowledgeable audience primarily focusing on technology, marketing, and the latest trends.