Back
TechAffinity at Refresh19, London – Freshworks' Global User Conference

This April, we are looking forward to Freshworks' global user conference, Refresh 19. We are glad to be one of the sponsors of this stellar event where professionals from various streams such as customer support, marketing, sales, and ITSM take part in it.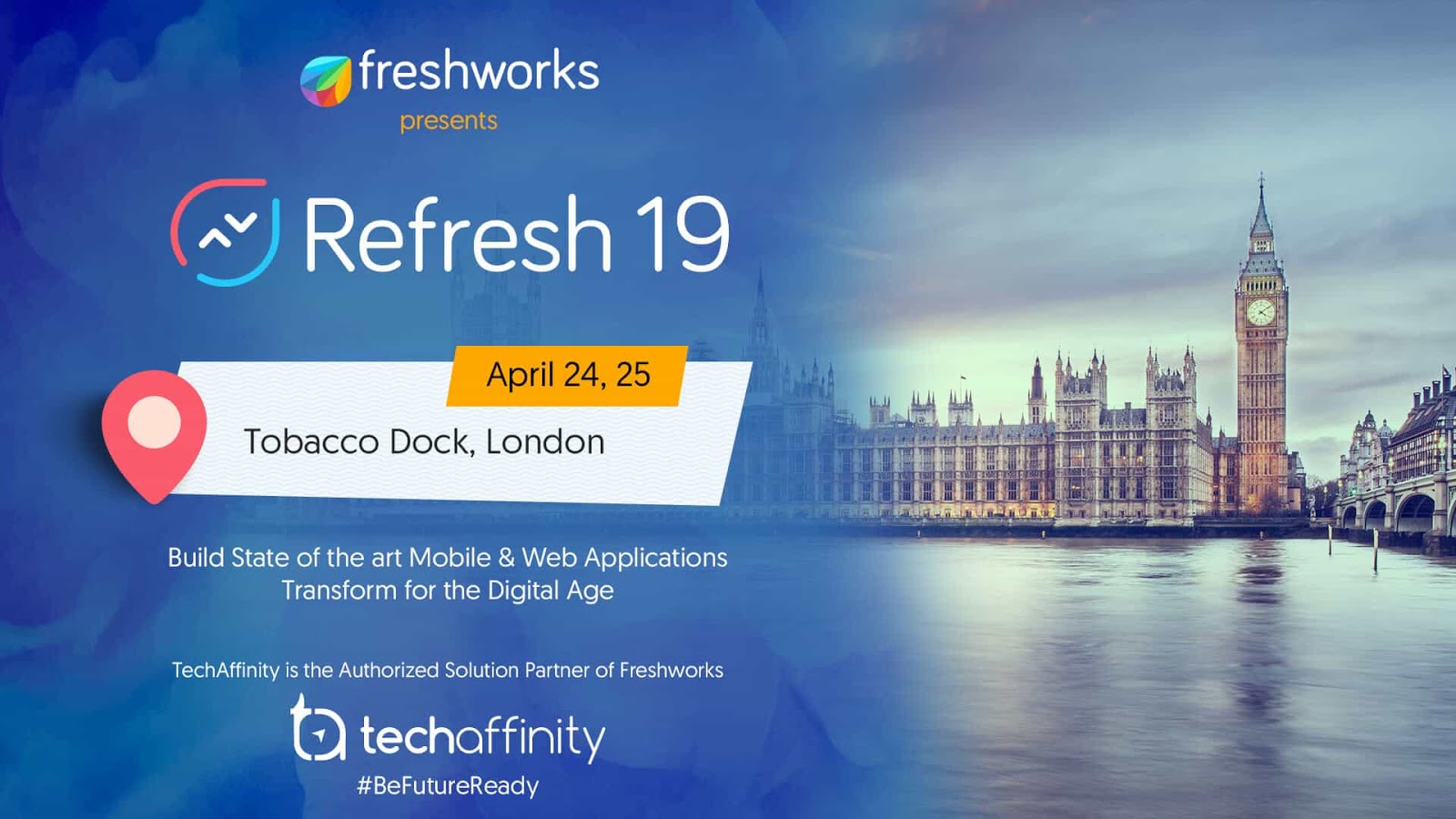 The conference is all set to be hosted in London on April 24th and 25th. TechAffinity is proud to be a part of this event. Our team will be available at booth #4, showcasing our expertise and capabilities.
Our Partnership with Freshworks
Right from Freshworks' inception, we have partnered with them in designing and developing their products. We have become an Authorized Solution Partner of Freshworks in the year 2017, and in 2018, we had bagged the "Freshworks Design Partner" award.
In the year 2018, we delivered top-notch Marketplace Apps, Migrated Legacy App UIs to the new Mint UI, Developed AR-Based Ticketing System, and more. These contributions to the Freshworks product line were well-acknowledged by its users due to the state-of-the-art UI/UX design. Thus, we surpassed Freshworks' huge vendor list, proved ourselves, and earned the award.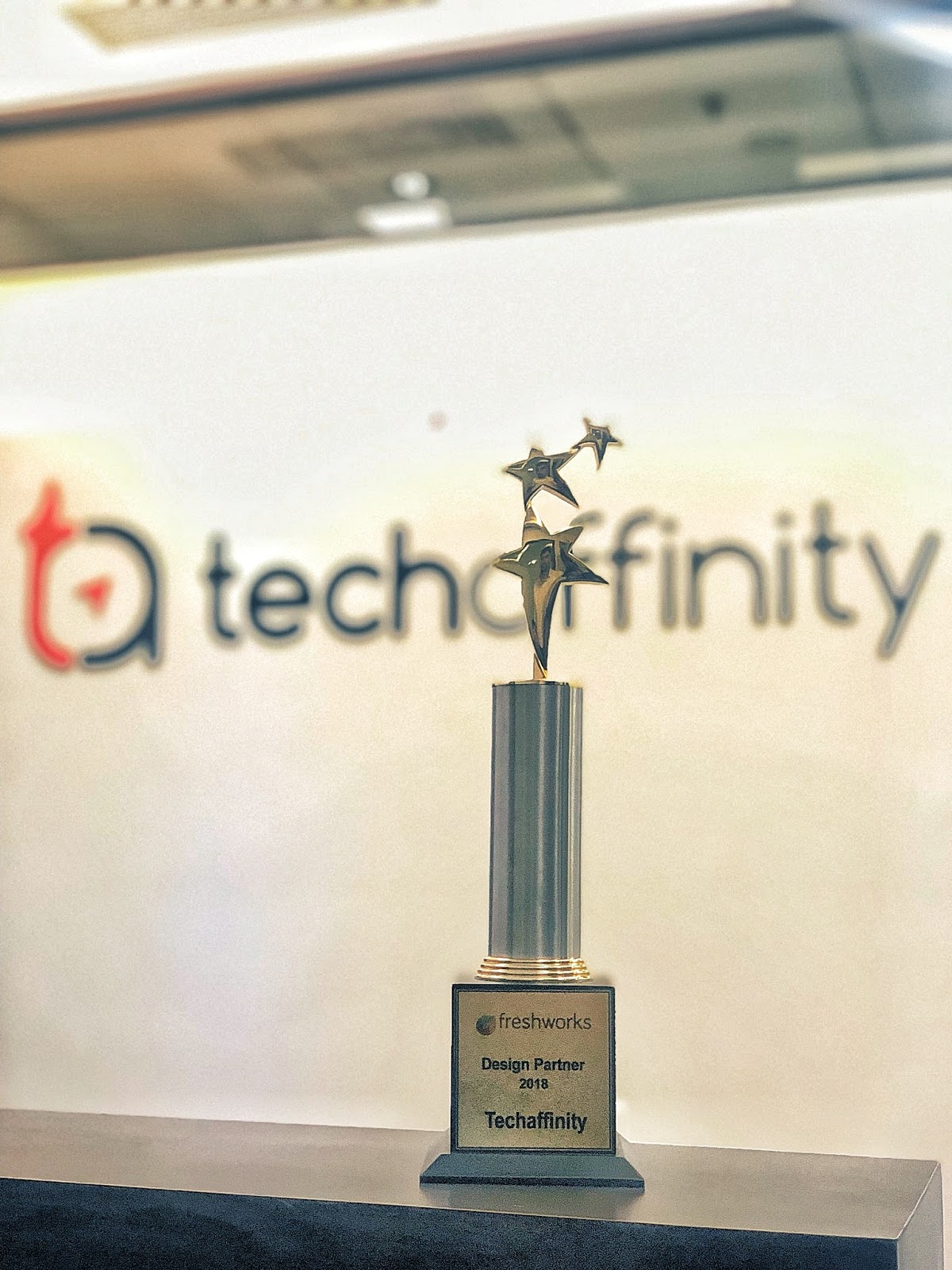 Our accomplishments over the Freshworks' product line include developing app integrations like Asana, Highrise, Batchbook, Loqate, WorkFlowMax, etc. The idea behind these products is to make customer engagement easy for the marketing professionals, sales and customer support professionals to better assist the customers.
You can easily download and use the integration modules. If you have a requirement, we would be glad to assist you in developing similar integration modules and render similar services for your products as well.
Are you one among the visitors attending the Refresh'19 conference? If yes, feel free to book a meeting with us today and have a brief discussion on our achievements and capabilities in the IT services space.

Anubkumar Dharmabalan
Anub leads the continued development of the TechAffinity's sales team and global customer base. With over 25+ years of experience in various sales leadership and operations roles, he is renowned in the SME industry for playing a key role in conceptualizing and implementing successful sales and business operations models for Small and Medium Enterprises.