Back
TechAffinity Rwanda at GITEX Africa: Africa's Premier Global Technology Community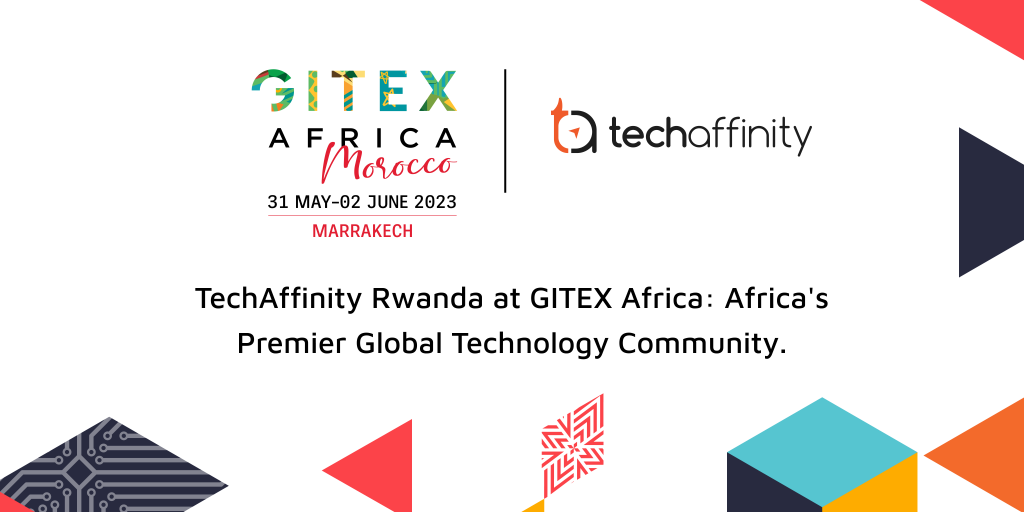 GITEX AFRICA, the continent's largest all-inclusive technology event, will bring together leading IT companies, governments, small and medium-sized enterprises (SMEs), startups, coders, investors, and academia to collaborate and explore new ventures. The three-day annual pan-African event in Marrakech, Morocco will strongly highlight fintech, e-commerce, cloud, IoT, AI, telecom, and cybersecurity. The main focus on digital transformation, startups, and networking opportunities, GITEX Africa is the perfect place to discover the latest trends and technologies that are shaping the future of the African continent.
The event aims to shape the vision for a more sustainable, inclusive, and tech-driven digital economy by unleashing the unlimited possibilities of the world's youngest continent. GITEX AFRICA will enhance the continent's digital ambitions and successes, which will be driven by young people with strong technology skills, corporations, and forward-thinking governments.
The Future Of Tech Investment
Over the next 25 years, Africa's digital economy is expected to grow significantly, with tech investment skyrocketing from $115 billion to $712 billion. GITEX AFRICA will bring together leading IT companies, governments, startups, investors, and global innovation centers to accelerate, collaborate, and explore global innovation.
Africa's Largest And Most Inclusive Startup Event
GITEX AFRICA is also Africa's largest and most inclusive startup event, connecting entrepreneurs with global and regional investors, accelerators, and incubators, and developing ties with corporate buyers and governments.
Whether you are looking to expand your network, discover the latest technologies, or learn from industry experts, GITEX Africa 2023 is the event for you. So mark your calendars and get ready to be part of this exciting event. We can't wait to see you there!
TechAffinity Rwanda at GITEX Africa
GITEX Africa is the perfect platform for us to connect with the brightest minds in the African IT industry and explore opportunities to expand our reach in this dynamic market. Visitors to GITEX Africa 2023 can expect to see our latest offerings in cutting-edge technologies. With a proven track record of providing customized solutions and services to clients across the globe and opening the first African dev center in Rwanda, TechAffinity is well-positioned to help businesses achieve their goals and take advantage of the latest technology trends.
We are looking forward to meeting with visitors and industry experts at GITEX Africa 2023, and sharing our expertise and insights on the latest developments in the IT industry. This is a great opportunity for us to network, collaborate, and showcase our capabilities, and we can't wait to be a part of it. See you at GITEX Africa 2023!

Anubkumar Dharmabalan
Anub leads the continued development of the TechAffinity's sales team and global customer base. With over 25+ years of experience in various sales leadership and operations roles, he is renowned in the SME industry for playing a key role in conceptualizing and implementing successful sales and business operations models for Small and Medium Enterprises.