Back
App Monetization Models for your Mobile App – Monetization Strategies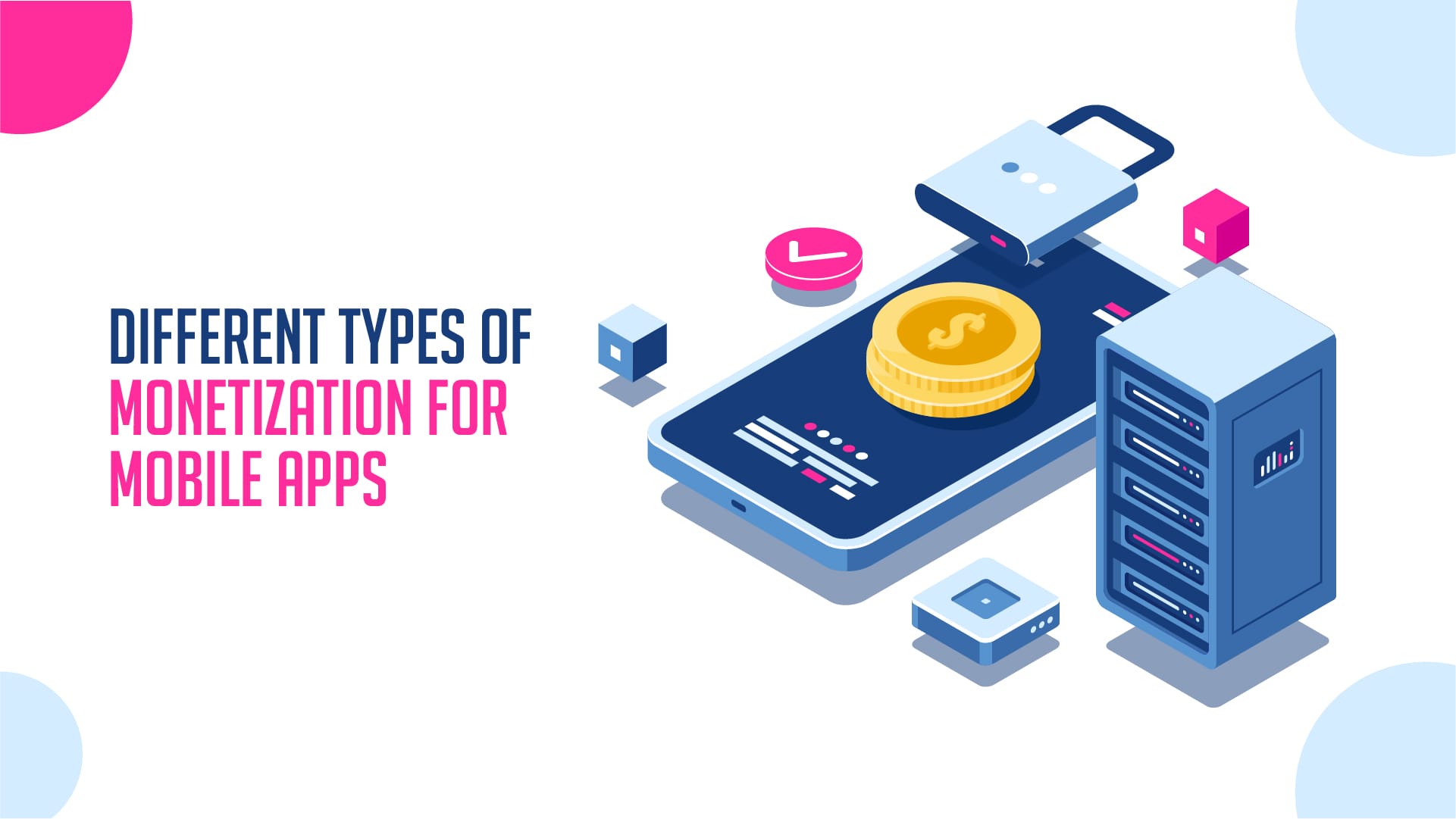 Monetize your Android & iPhone Apps
Mobile app market is booming. According to Statista in 2018, the amount of annual mobile application downloading around the world has reached more than 205 billion, creating 71 billion dollars revenue for developers and about 35 billion earned by US developers. This is predicted that mobile apps downloads will increase to 258 billion per year by 2022.
However, less attention has been given to the business models of mobile applications. In recent years, various definitions of business model are presented. Some of them have focused on factors related to offering market and competitive strategy factors, while most of them have paid attention to components such as business core logic, value creation, value proposition, target customers, distribution channels and cost structures.
Mobile Applications Business Model is the story of a company explaining how the company envisions its ROI. Also, the business model assists with company structure to reaching goals. Furthermore, as business models are variable, companies can adapt their business model with market conditions. In the field of mobile application business, there are 6 types of app monetization models: free, premium, freemium, In-app purchase, In-app advertising, and combination model.
Premium
Logic of this app monetization model is very easy to understand. App store charges the end-user for downloading and installing the app via a one-off purchase and then it pays developers their revenues and keep its share. The prices of paid apps varied across countries. From this year, the average prices are 0.99$ to 9.99$ around the world. Average price of paid apps in Android (2018) was 4.86$ surprisingly .49$ more than their rival iOS app store.
Both Google Play Store and App Store share similar revenue sharing conditions – 70% goes to the developers, and 30% of revenue goes to the store. However, App Store generates a higher number of shares as compared to Google Play Store.
Free
In this app monetization model, developers offer the app free of charge to users. This business model is the most widely used model in the world of apps and raises the chance of the app downloading. 78% of apps in the App Store are free while 69% of apps in the Google Play Store are free.
Freemium
This model is similar to the free model. However, if a user wants to have an even better experience, then they have to pay for it. This model is essentially a combination of free and premium models. Freemium models are common in games categories because no upfront download fee is charged, so as to entice a larger number of users.
In-app purchase
In-app purchase (IAP) is a variation on the Freemium model. But rather than a single upgrade to the premium version, you offer individual features such as higher levels in games or tools upgrading to the full version directly within the apps. In-app purchasing methods can vary from selling goods and services, to installing paywalls that unlock new content or features. We recommend experimenting with different offerings to see what your mobile customers respond to best.
In-app advertising
Another important app monetization is In-app advertising. This model, the apps are freely offered to users while developers provide advertisements for other products or services to earn money. The most common in-app advertising models could be defined as banner ads, videos, offer walls and interstitials. For instance, many apps may ask players to watch an advertisement in exchange for virtual game currency. Generally, the revenue from in-app advertising exhibited a growth of 52% from 2017 to 2018.
Combination model
A combination of different business models with the highest profit and market conditions would be implemented by developers. The freemium plus In-app Advertising and IAP model with premium identify as the most important combination models. Figuring out a model to earn revenues from users/customers is a key factor in the design of business model in these industries.
Overall, with this advanced understanding of mobile application business models, less consideration has been given to the analysis of the most successful business models in mobile apps. In particular, less is known about these factors in the context of developing countries, where mobile applications are gaining increasing popularity. Experiment and test out different app monetization models before going all out with a chosen model.
Choosing a crucial app monetization model will work for you to grow your business is very important.
Have you chosen a model? Looking to turn your mobile app idea into a reality? Get in touch with us at media@techaffinity.com and let's make it happen!
Don't forget to subscribe for more tech blogs every week!

John Prabhu
John is a Business Marketer in TechAffinity's Digital Media team with an extensive knowledge on tech trends involving Kubernetes, Google Flutter, and more. As a Business Marketer in an IT services firm, he contributes to blogs on unique technology and marketing topics.