Back
Proud to be a part of ReFresh18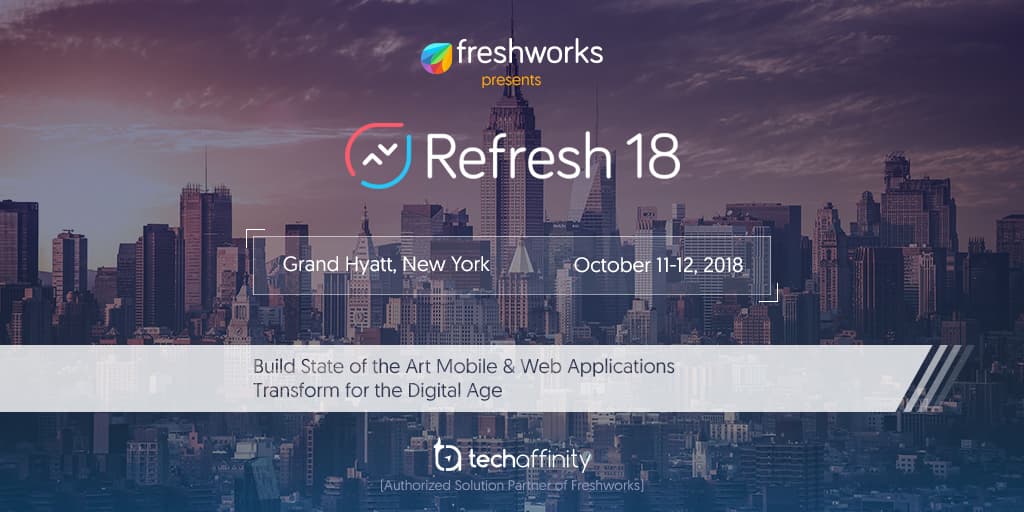 Refresh18 is a unique gathering of professionals from the Customer Support, ITSM, Sales & Marketing industries, hosted by Freshworks, a company that provides SaaS customer engagement solutions that make it easy for support, sales, and marketing professionals to communicate effectively with customers for better service and collaborate with team members to resolve customer issues.
The company's products include Freshdesk, Freshservice, Freshsales, Freshcaller, Freshteam, Freshchat, and Freshmarketer. Freshworks founded in 2010 has built a strong partnership program. Right from acquiring investments from Tiger Global to reaching a recurring revenue of $100 million, Freshworks has done it all.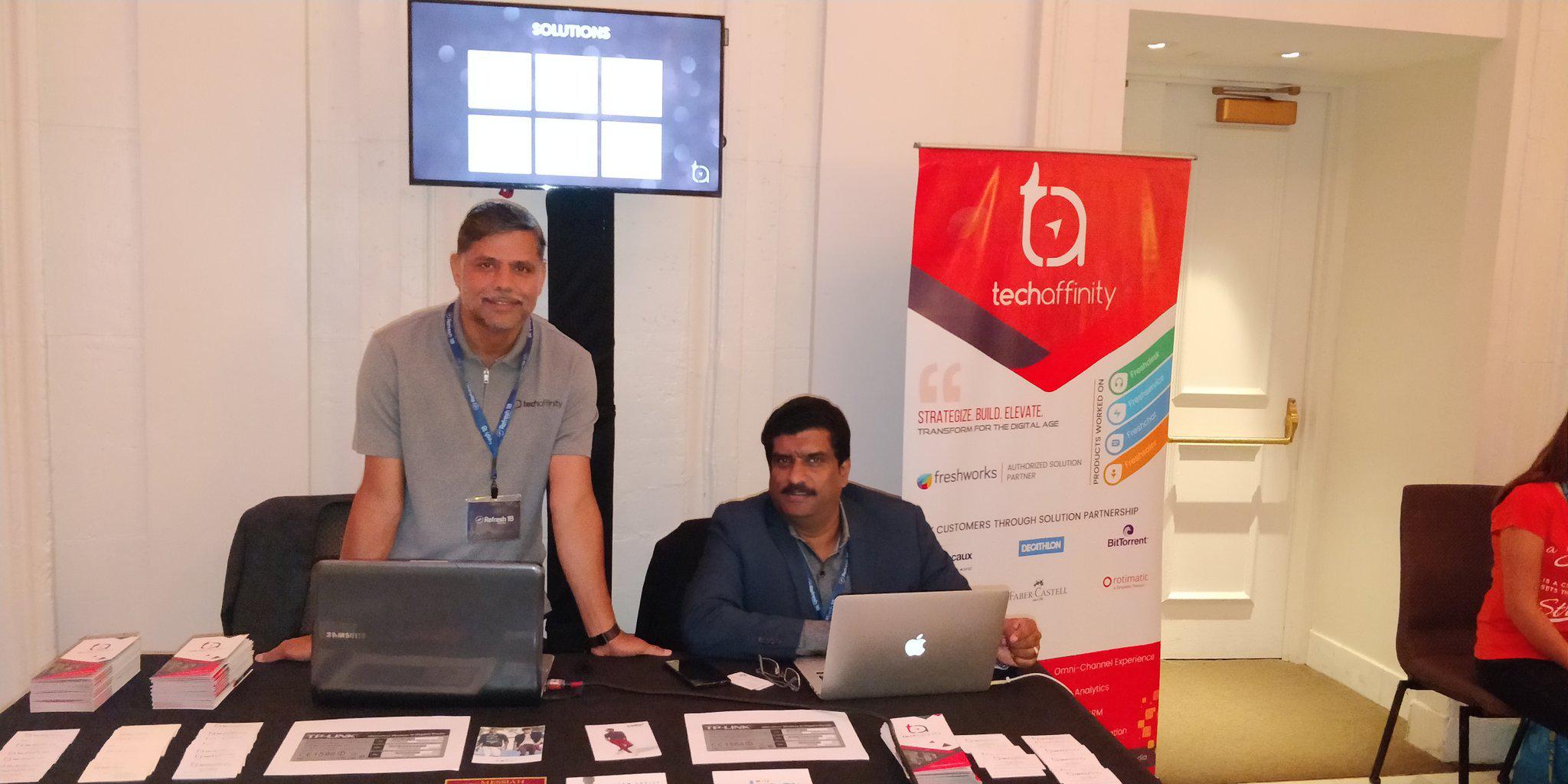 Since 2013 TechAffinity has been working with Freshworks on multiple initiatives. TechAffinity is proud to be their Authorized Solution Partner since 2017. As a solutions partner, we have worked on developing connectors, portal customizations, integration modules, and APIs to make it easier for customers to use the Freshworks product line. TechAffinity alongside Freshworks co-developed tailor-made solutions for Freshchat, Freshdesk, and Freshsales. We are currently working on ITSM with Augmented Reality.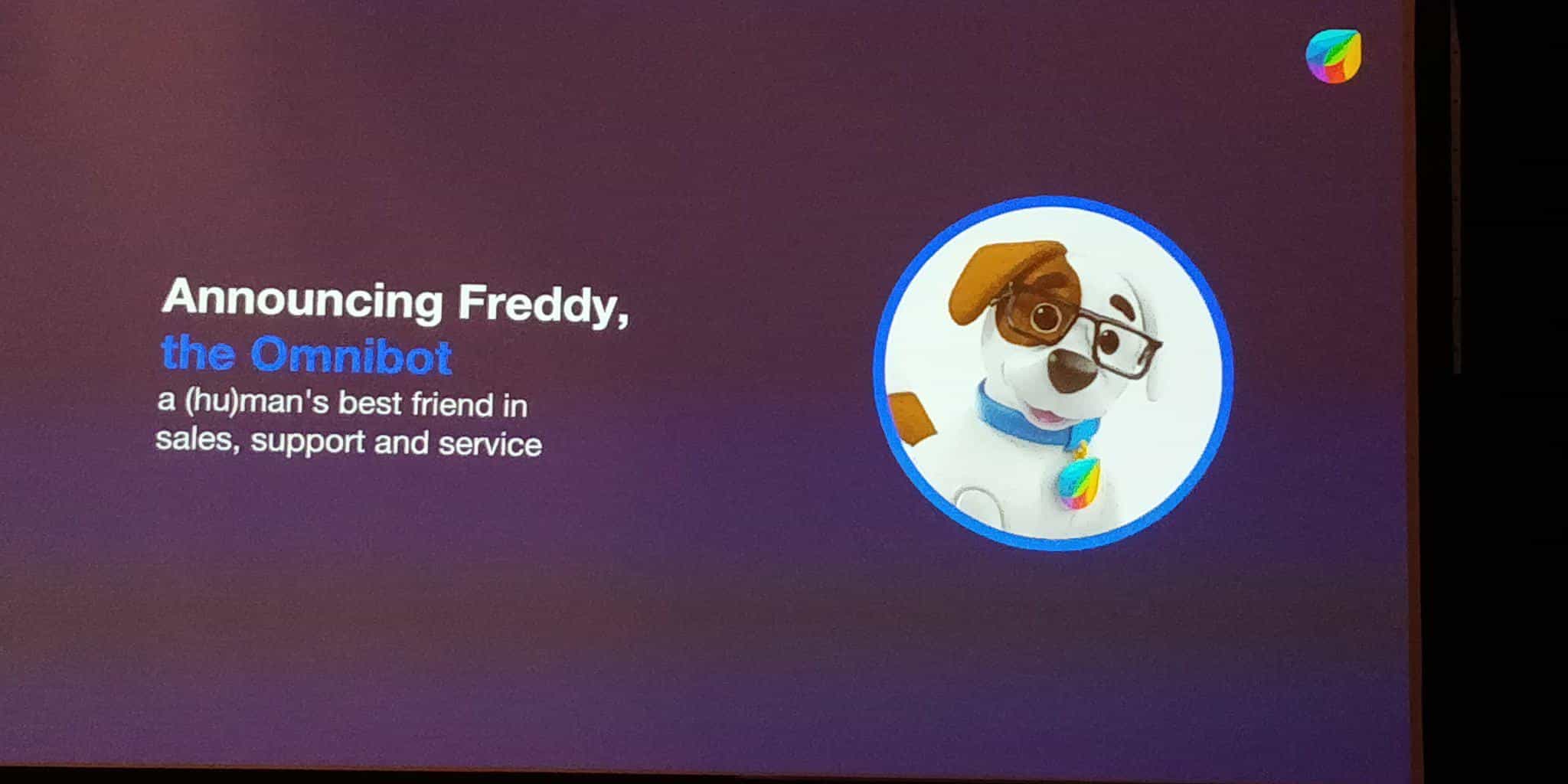 During the conference, Freshworks launched their first AI chatbot called Freddy. Freddy the bot is an intelligent solution for sales, support and service teams that use Freshworks platforms to drive and deliver results.
Some of our work with Freshworks
TechAffinity helps connect Asana app and Freshdesk to access project details and helps users to track tickets easily! If you are curious, you can easily download the plugin to get started. For the PhoneGap community, we have developed an open-source wrapper to enable Freshchat on the go. Check it out for free on GitHub. TechAffinity enables Installing the Highrise app for the Freshdesk users. It lets the user access the Highrise contact data for their requesters from the tickets page in their helpdesk.
We are grateful and proud to be one of the Freshworks partners and look forward to building more apps to make business easy for sales, marketing, and IT organizations.
Also, check out our CEO addressing the gathering at the conference here.
Follow us:
Facebook: facebook.com/techAffinity
Twitter: twitter.com/techaffinity
LinkedIn: linkedin.com/company/techaffinity/
Email: media@techaffinity.com

Anubkumar Dharmabalan
Anub leads the continued development of the TechAffinity's sales team and global customer base. With over 25+ years of experience in various sales leadership and operations roles, he is renowned in the SME industry for playing a key role in conceptualizing and implementing successful sales and business operations models for Small and Medium Enterprises.