Back
TechAffinity is a proud "Innovator Sponsor" for the third edition of Freshworks' Refresh Global User Conference in Las Vegas

Refresh is Freshworks' global user conference that is held around the world. Currently, we are gearing up for the 3rd edition of the conference in Las Vegas, Nevada. The goal is to create a community of customers, thought-leaders, industry peers, and inspirational influencers, to support and celebrate the evolution of the CX industry. In October 2018, the inaugural global user conference Refresh 18, held at the Grand Hyatt, New York.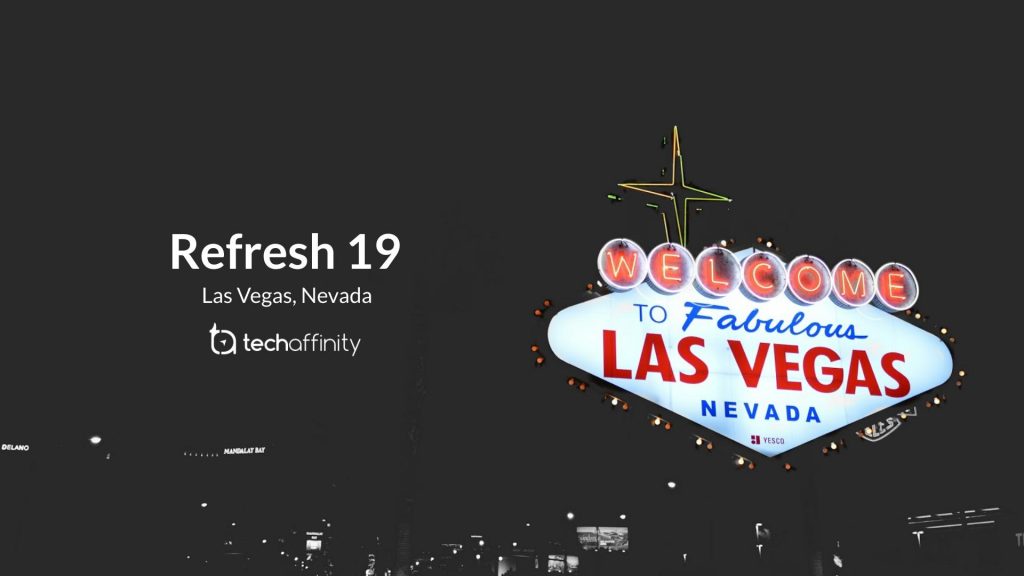 We at TechAffinity have been a part of the prestigious Global User Conference Refresh since inception. We are looking forward to Refresh 19 to be hosted at Las Vegas on September 4th & 5th at the Aria Resort And Casino.
We are also the proud "Innovator Sponsor," for this distinguished event. Our team will be available at booth i3, exhibiting our capabilities & expertise over the Freshworks product line.
We alongside Freshworks upgraded the professional lifestyle of sales, marketing, customer support, and ITSM professionals. We have worked with products such as Freshchat, Freshdesk, Freshsales, and Freshservice to enable various integration options. TechAffinity has been acclaimed as the "Authorized Solution Partner" of Freshworks since 2017.
TechAffinity was awarded the "Freshworks Design Partner" in 2018 for our UI/UX design services with Freshworks' clients.
Read More about our Partnership with Freshworks. Are you attending the Refresh'19 in Las Vegas? Feel free to book a meeting with us to have a brief discussion on how we can benefit your business.

Anubkumar Dharmabalan
Anub leads the continued development of the TechAffinity's sales team and global customer base. With over 25+ years of experience in various sales leadership and operations roles, he is renowned in the SME industry for playing a key role in conceptualizing and implementing successful sales and business operations models for Small and Medium Enterprises.