Back
TechAffinity at Cybertech Africa: Reflecting on a Milestone Event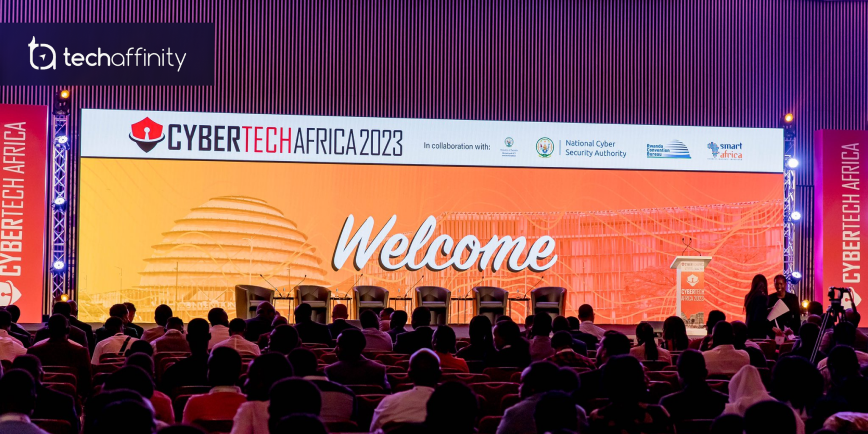 Cybertech Africa 2023, an event that consistently garners global attention, is now a page in the history books. As a proud sponsor and exhibitor at this monumental event, we at TechAffinity had an opportunity to engage with Africa's thriving tech ecosystem and contribute to the conversations shaping the future of technology on the continent.
The Honor of Hosting Diplomats and Tech Pioneers
Our booth had the privilege of hosting some distinguished visitors, and we are thrilled to share our experiences with you. One of our most esteemed visitors was Dr. Ron Adam, the Ambassador of Israel to Rwanda. It was an honor to interact with a diplomat so deeply engaged with technology's role in driving progress. We had a fruitful conversation about our latest projects in Rwanda and how technology is shaping Africa and the world. His positive feedback and interest in our work served as a validation of our endeavors and an inspiration to continue pushing boundaries.
We also had the pleasure of welcoming Mr. Yves N. Iradukunda, the Permanent Secretary for the Ministry of Innovation and ICT for the Government of Rwanda. His presence reaffirmed Rwanda's commitment to embracing innovative ICT solutions to catalyze its growth. We had the opportunity to showcase our tech innovations and received invaluable feedback from Mr. Iradukunda. His thoughtful inquiries and insightful remarks further motivated us to continue innovating for a better future.
Supporting Innovation: Africa Blockchain Institute Hackathon Challenge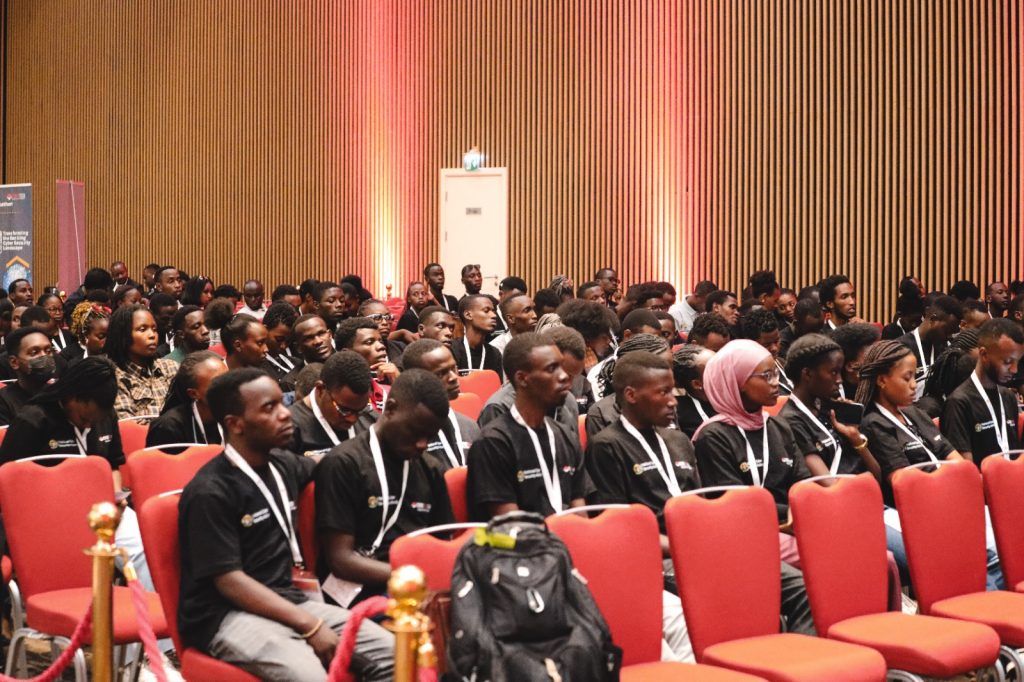 In addition to the networking and learning opportunities, we were excited about the Hackathon Challenge organized by the Africa Blockchain Institute. The competition, teeming with youthful energy and brilliant ideas, was a testament to Africa's untapped potential in blockchain technology.
The Hackathon offered young innovators a platform to devise and present blockchain solutions for various social and economic challenges. The level of creativity and problem-solving aptitude displayed by these young minds was nothing short of inspiring.
Moving Forward: Reflecting and Anticipating
Cybertech Africa 2023 was more than just an event; it was a celebration of technological advancements and a platform for forward-thinking minds to collaborate. As we wrap up this year's event and prepare for the next, we can't help but feel energized and motivated. We're incredibly proud to have been part of this unique experience, and we're already looking forward to the exciting opportunities that Cybertech Africa 2024 will surely bring.
By sponsoring and participating in such initiatives, we at TechAffinity are doing our part to shape the future of technology in Africa. Here's to many more years of fostering innovation, building relationships, and making a difference!
Ben Kumar
Ben is the Vice President and the Head of Digital Media at TechAffinity. He writes about technology, marketing, productivity and emerging trends. He specializes in promoting businesses in the digital world.