Back
The Need and Benefits of Progressive Web Apps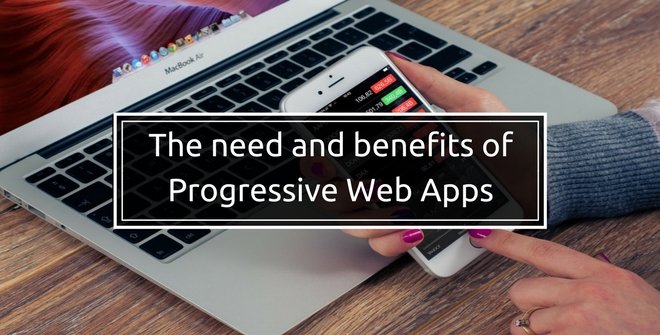 Progressive web apps (PWAs) are making headlines for very good reasons. Progressive web apps are primarily developed for mobile users and deliver the best user experience on mobiles. Before we talk about the benefits of Progressive web apps in detail, let us first understand why PWAs are required.
Why Progressive web apps
More than 50% of the world population access web using their smartphones.
According to a report by Statista, there are around 2.8M apps in the app stores and it keeps growing.
Though there are 2.8M apps in the app stores, 60% of them have never been downloaded.
A research report published by SocPub says that 57% of the users will never recommend a poorly developed mobile website.
According to Google, more than 50% of users abandon a site if it takes more than 3 seconds to load.
Google also points that more than 60% of users will never return to a poorly designed mobile website which had issues while accessing.
All these facts clearly indicate that the world is moving towards a "mobile first" approach and the businesses should follow the same. To address the mobile-first issues we had 2 solutions namely responsive websites and mobile apps in the app store. These 2 solutions have their own set of problems.
The number of apps in the app store keeps increasing daily and it has created major app fatigue. There will be 100s of apps offering the same functionality and it has become extremely difficult to acquire active users on the apps.
Responsive websites have a better UI, but are slow loading and don't engage with the users. Unlike native apps, businesses cannot send notifications to users via responsive websites.
To address the above-mentioned problems, Google introduced a new approach named "Progressive Web Apps."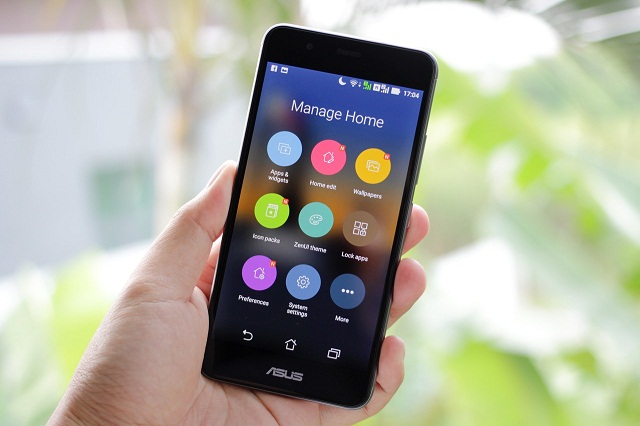 What is a Progressive web app?
Progressive web apps are web apps which deliver the best in class mobile experience which is similar to those of native mobile apps. PWAs loads on the mobile browser but the UI and UX are similar to mobile apps offering a full-screen user experience. They are fast, responsive, engaging and support most of the native app functionalities.
Instant loading: Unlike responsive mobile friendly websites, PWAs load instantly like a mobile app. There is no waiting time for users.
Secure: PWAs are fully secure.
Engagement: Businesses can engage with the users by sending push notifications which are similar to native mobile apps.
Fresh: Content in progressive web apps can be updated live and the users will always see fresh content.
Responsive: PWAs are fully responsive and are also fast.
Home Screen: PWAs can be added to the user's home screen and they appear as an app icon. This enables users to reopen the app instantly without opening a browser.
Advantages of Progressive web apps
Home Screen Advantage
When your app meets certain standards of a Progressive Web App, Chrome will prompt the user to add the app to their device. When the user agrees, your PWA sits on their home screen like any other mobile app. Users can launch the app anytime with just a touch of your app icon. This enhances the probability of user coming back to the app.
Network Advantage
If service workers are implemented correctly, PWAs can work with the same level of efficiency at all network speeds. This offers a consistent user experience irrespective of their network signal strength. PWAs can also work offline with the previously cached content.
User Engagement
When PWAs are installed on user devices, you can send web push notifications which are highly similar to push notifications from native mobile apps. This increases user engagement and time spent on the progressive app.
Also read: Responsive Testing Tools
Increased Conversions
PWAs offer a fast and seamless user experience which leads to higher conversions. Push notifications and other native app functionalities offer much better conversions.
No Installation required
Users don't prefer to install new apps easily as their mobile is limited by space and is already populated with apps. With PWAs there is no need to visit the app store and download anything. PWAs run directly on the browser and there is no hard installation required.
Many businesses worldwide have realized the advantages and the need for high-quality progressive web apps and have already tasted success with PWAs. Here are some of the popular brands who have been successful with progressive apps.
Flipkart
Alibaba
Aliexpress
Pinterest
Housing.com
Air Berlin
All these companies have reported an increase in both user retention and also conversions.